2021-07-30 07:27:21.0
Conflict of Interest in Arbitration: Avoiding Traps for the Unwary
Section 8 and 45 of the Arbitration and Conciliation Act ("ACA") impose a duty of disclosure of circumstances likely to give rise to any justifiable doubts as to the impartiality or independence of an arbitral tribunal. Thus, the sections mandate a duty of disclosure of any conflict of interest by an arbitrator when approached with an appointment opportunity, for domestic and international arbitration. This duty is a continuing obligation and is expected to subsist throughout the arbitral proceedings.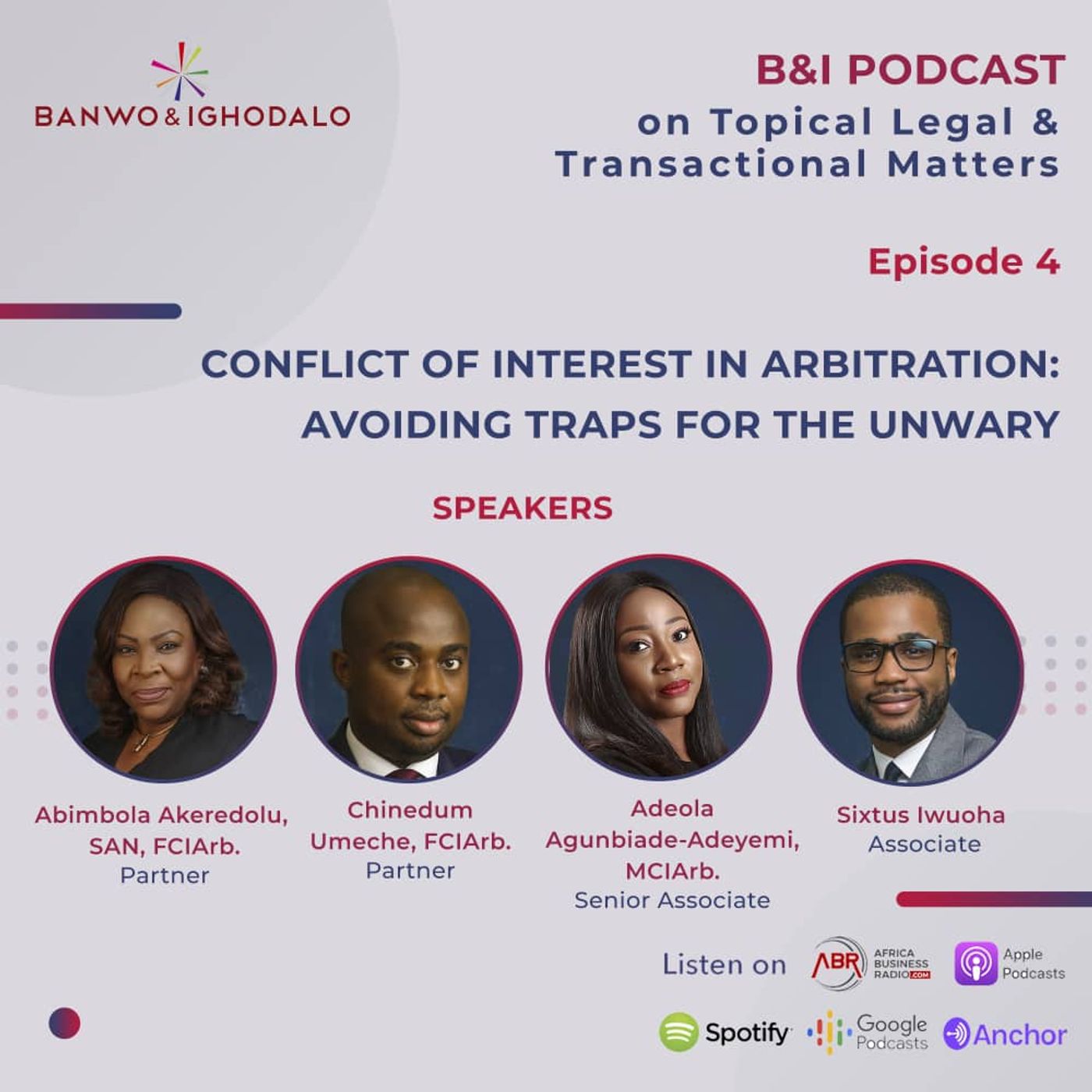 2021-05-24 10:00:00.0
Emerging jurisprudence on Termination of Contracts of Employment
Chinedu, a Partner in the Litigation, Arbitration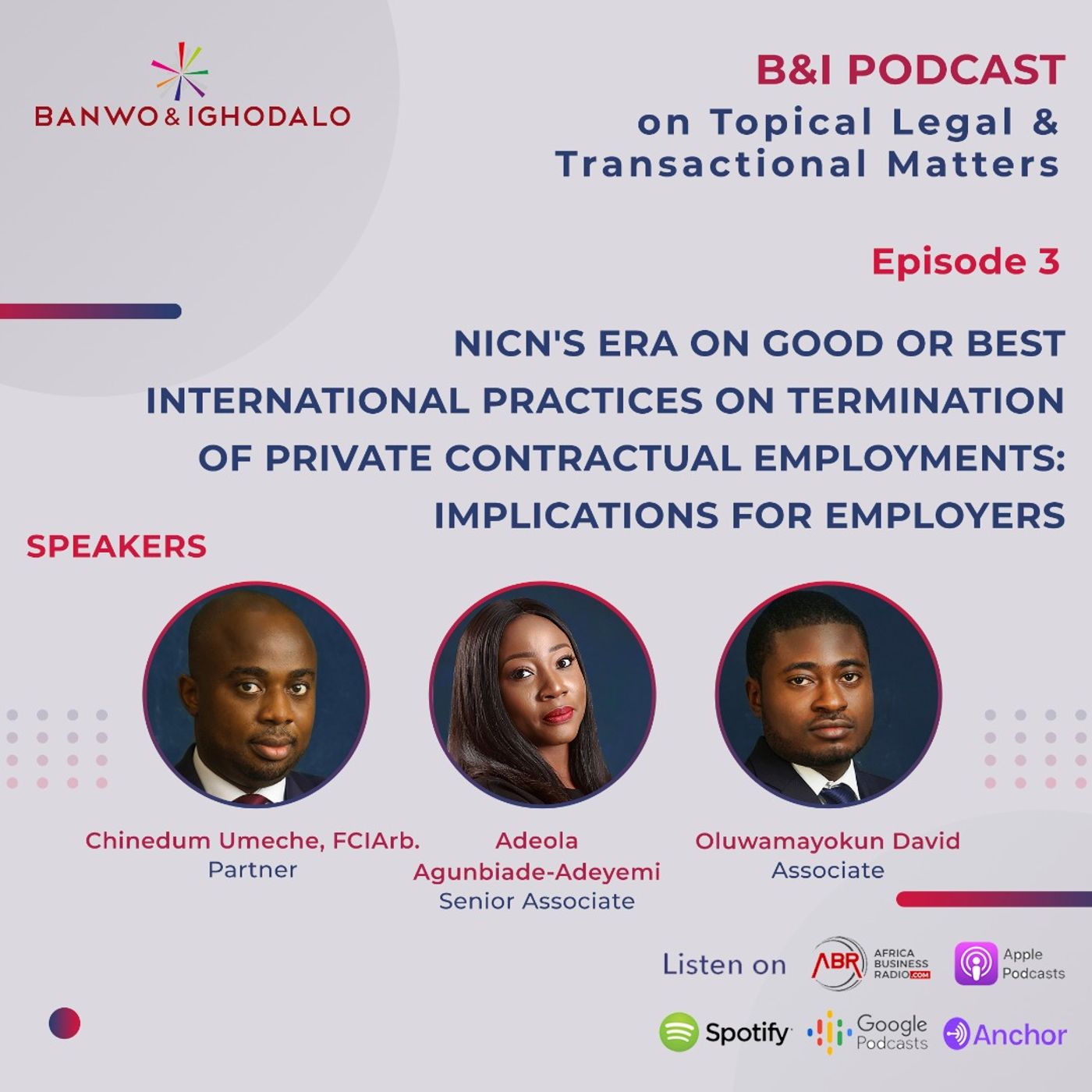 2021-05-24 08:19:04.0
NICN's Era Best International Practices on Termination of Private Contractual Employments - Implications for Employers
In the episode, Chinedum Umeche, Adeola Agunbiade, and Oluwamayokun David chat about NICN's era on good or best international practices on termination of private contractual employments: implications for employers.
2021-04-13 03:34:41.0
Copyright In Gospel Music
Chinasa Uwanna is a Senior Associate in the firm's Intellectual Property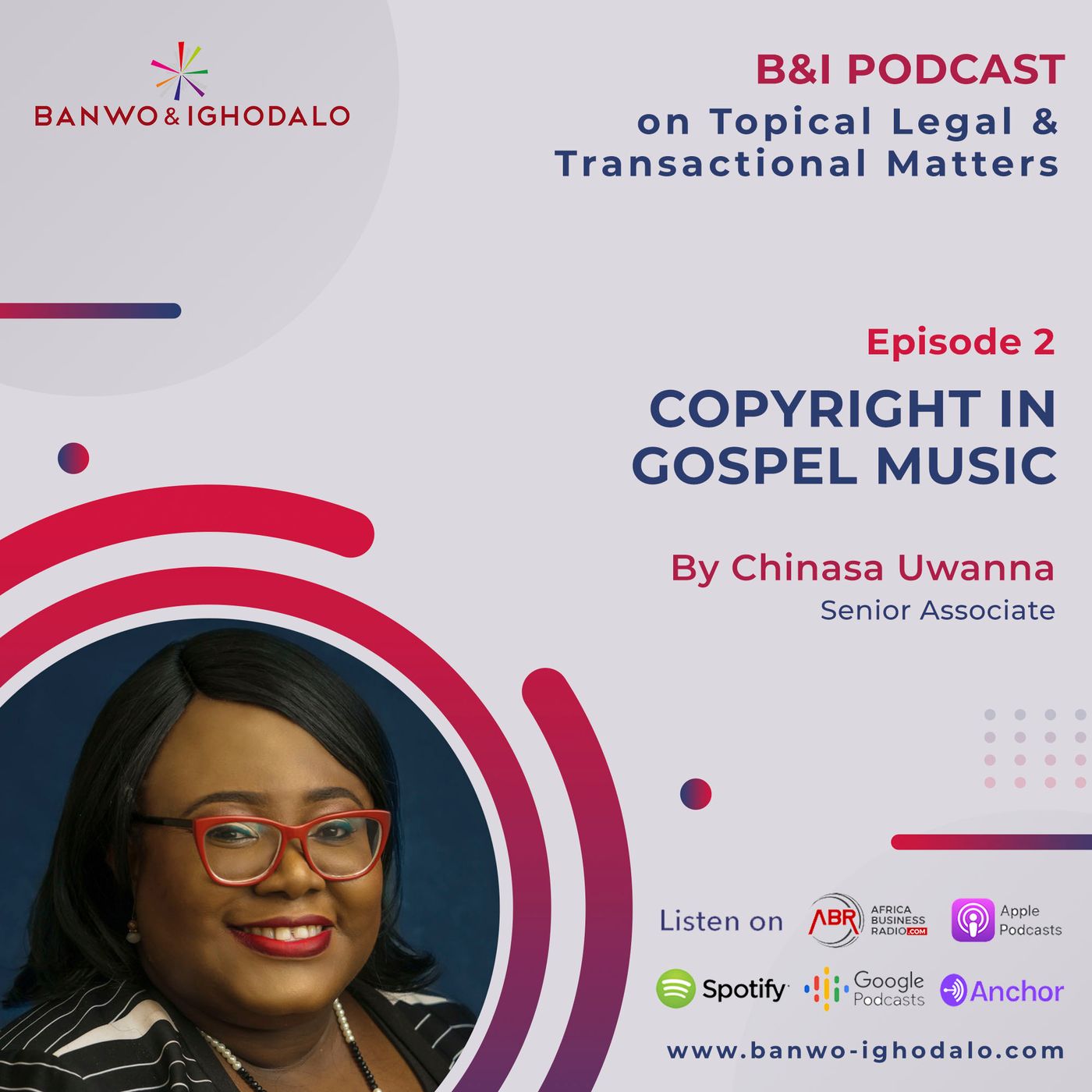 2021-04-05 11:00:16.0
Reviewing The Recent Aviation-Related Tax Incentives And Their Impact On The Aviation Industry
Tunji is a Senior Associate in the firm's Shipping, Aviation, and International Trade Practice Group. He is a versatile lawyer with extensive experience advising domestic and international clients and industry leaders in the maritime and aviation sectors. Please relax in the next 10 minutes or so and listen, as he reviews the recent aviation-related tax incentives with their impact on the aviation industry.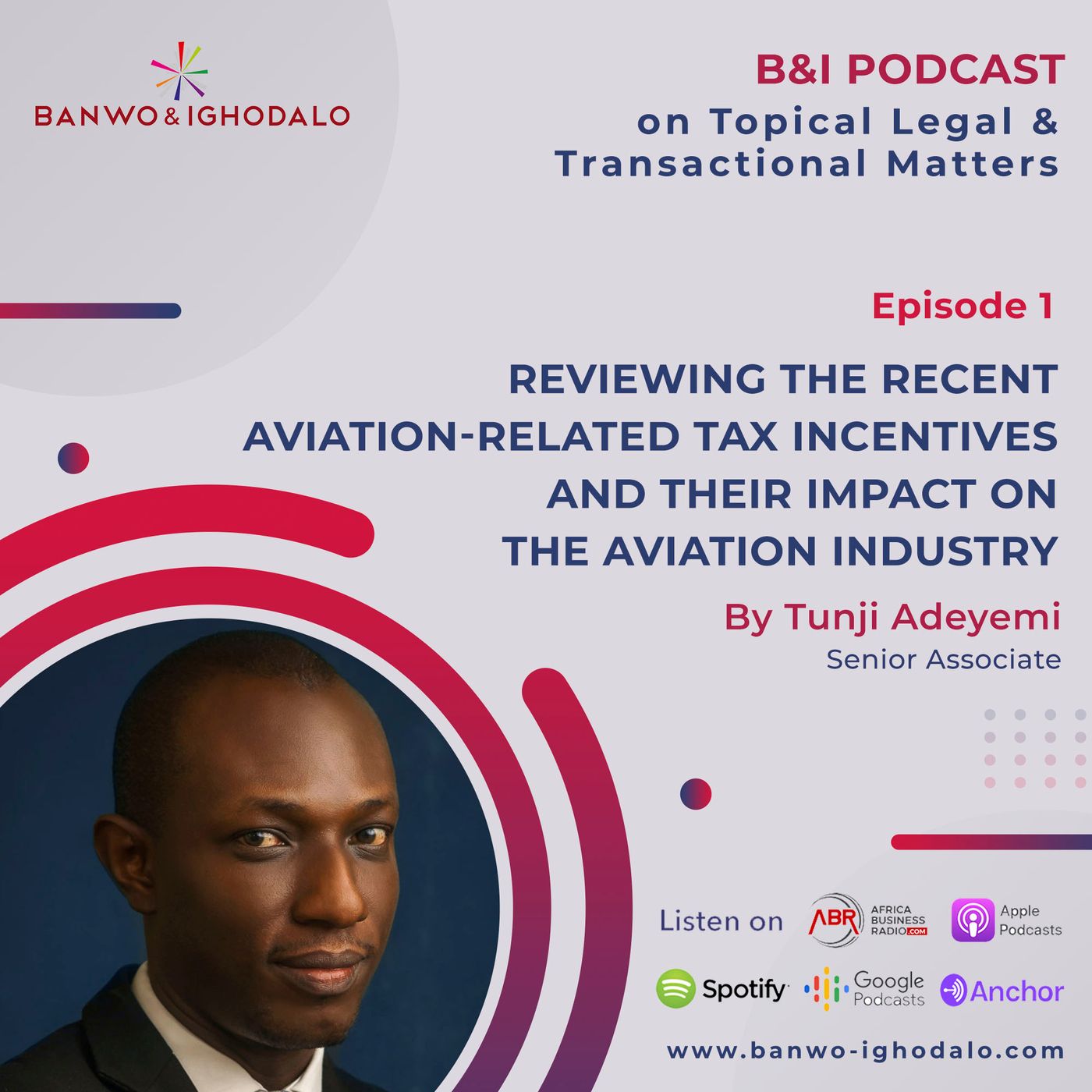 2020-11-03 09:30:16.0
New Innovation in CAMA 2020: Amendments Relating to Introduction of New Types of Business Structures
One of the first things to determine when establishing a business entity is the specific purpose it will serve. It is also expedient to know about taxes, liabilities, management, and control, as well as how you receive profits and manage losses. In this podcast, Olumide Osundolire, a partner at Banwo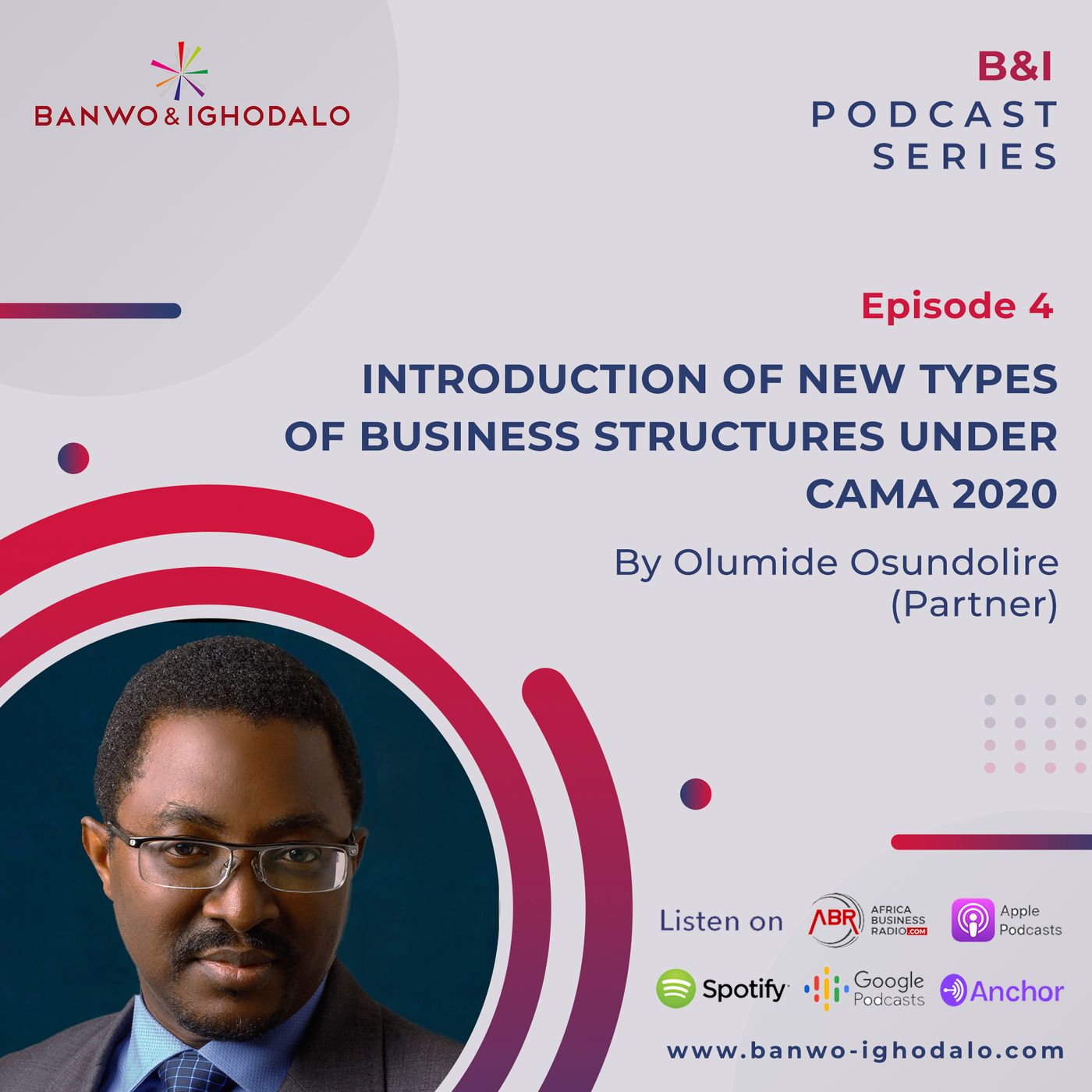 2020-10-20 07:06:30.0
New Innovation in CAMA 2020: Amendments Relating to MSMEs, NGOs and Non-Profits and Trustees
In this podcast, Toyin Bashir of Banwo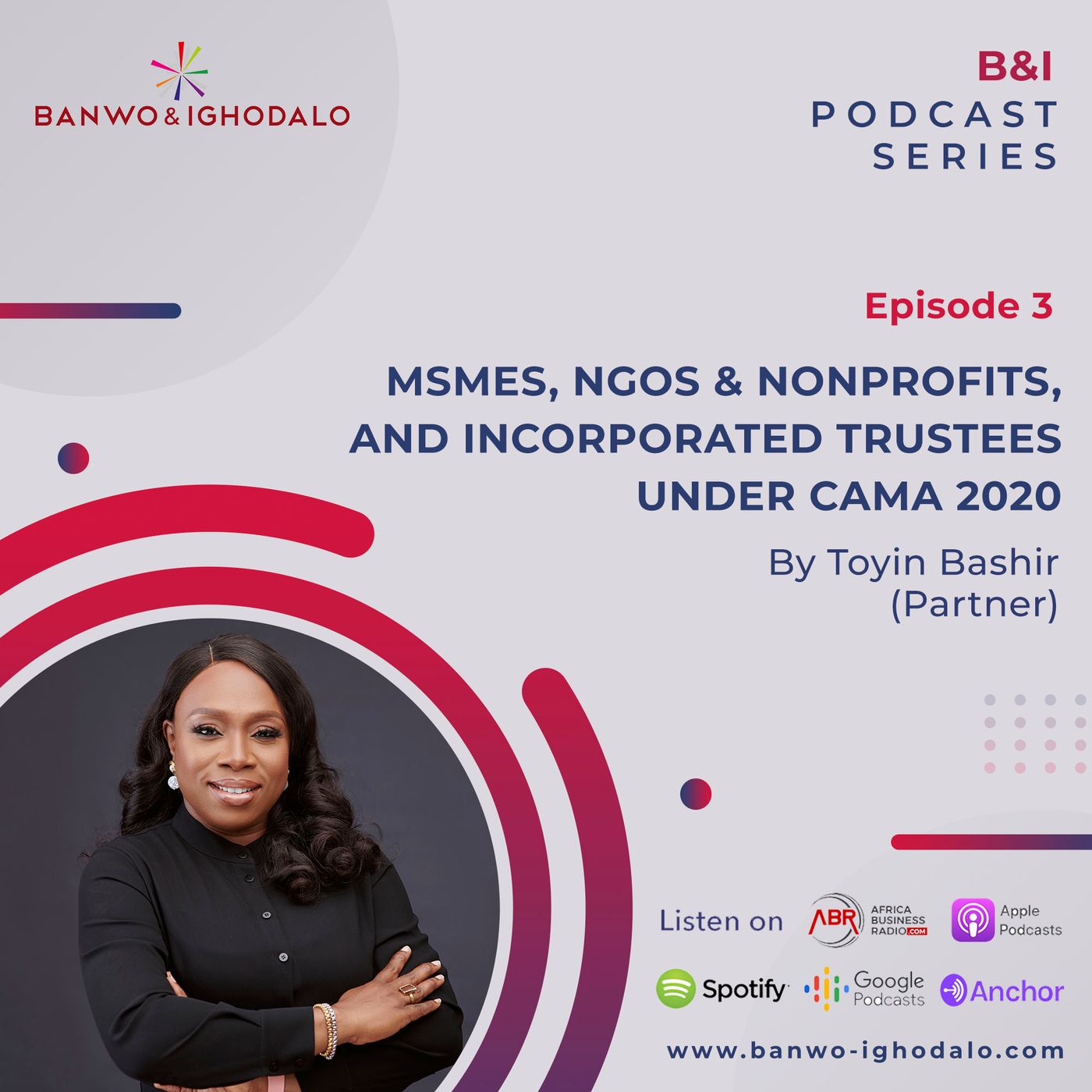 2020-10-20 07:01:08.0
New Innovation in CAMA 2020: MSMEs, NGOs and Non-Profits as well as Incorporated Trustees
In this podcast, Toyin Bashir of Banwo
2020-10-12 11:03:08.0
New Innovation in CAMA 2020: Amendments Relating to Shareholder/Board Meetings
CAMA 2020 has made additions to the traditional requirements and procedures for Shareholder/Board Meetings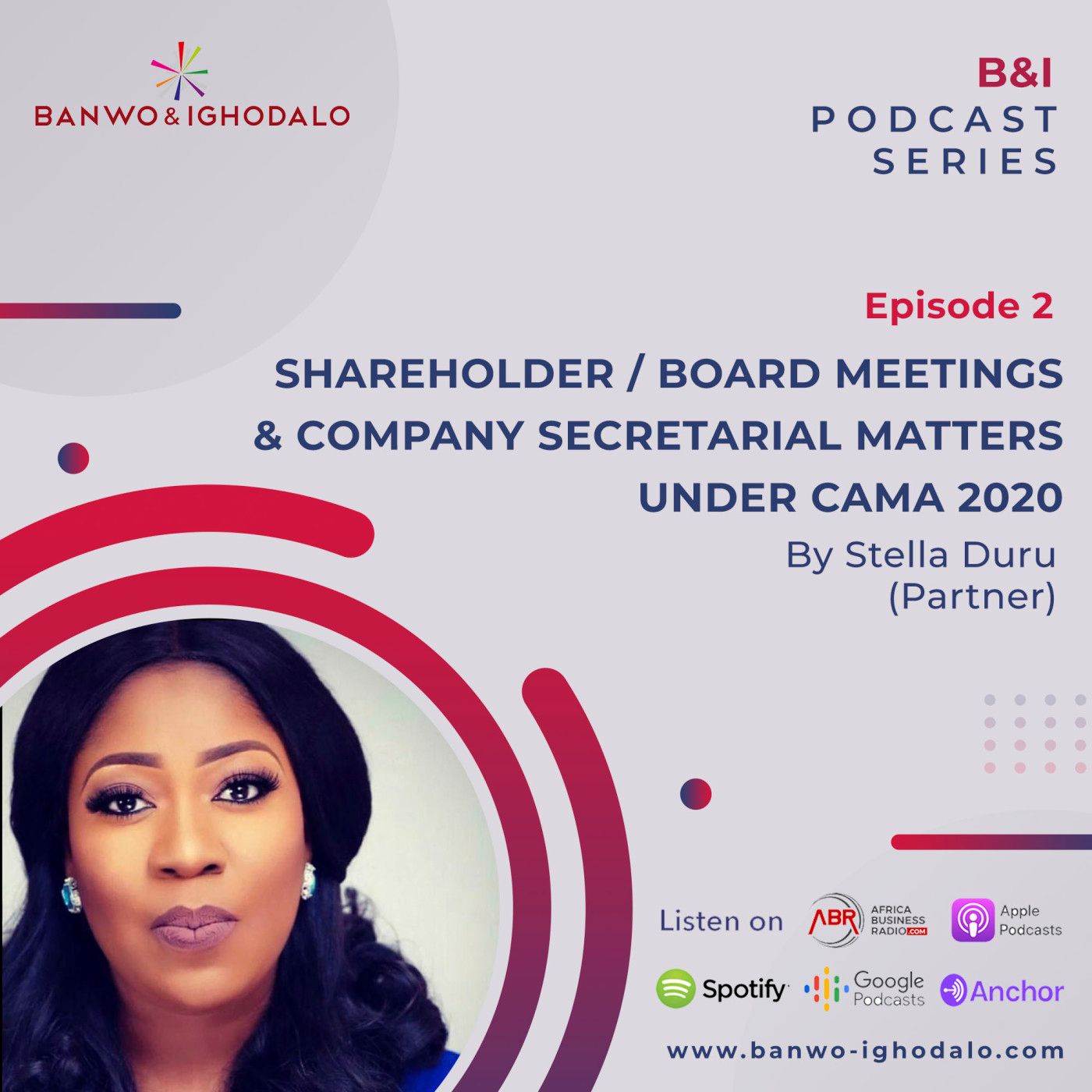 2020-10-06 07:54:11.0
New Innovation in CAMA 2020: Company Incorporation and Incidental Matters
In today's podcast, we'll be looking at Company Incorporation and Incidental Matters under the revised Companies and Allied Matters Act. Toyin Bashir, a partner at Banwo