All On Podcast
All On Podcast focuses on making quality contributions and improvements in the energy space for the people of Nigeria. The podcast will feature existing experts and energy solution providers; and those with new ideas that could help push things forward and find innovative answers to energy challenges in Nigeria.
2023-03-21 03:10:16.0
Electricity Access-A Nexus For Growth of Small Businesses in Nigeria
On this episode,swiWisdom Chap Jumbo speaks with Chigozie Enemoh, Founder Swift Tranzact on his journey to helping transform small businesses and helping them increase their income.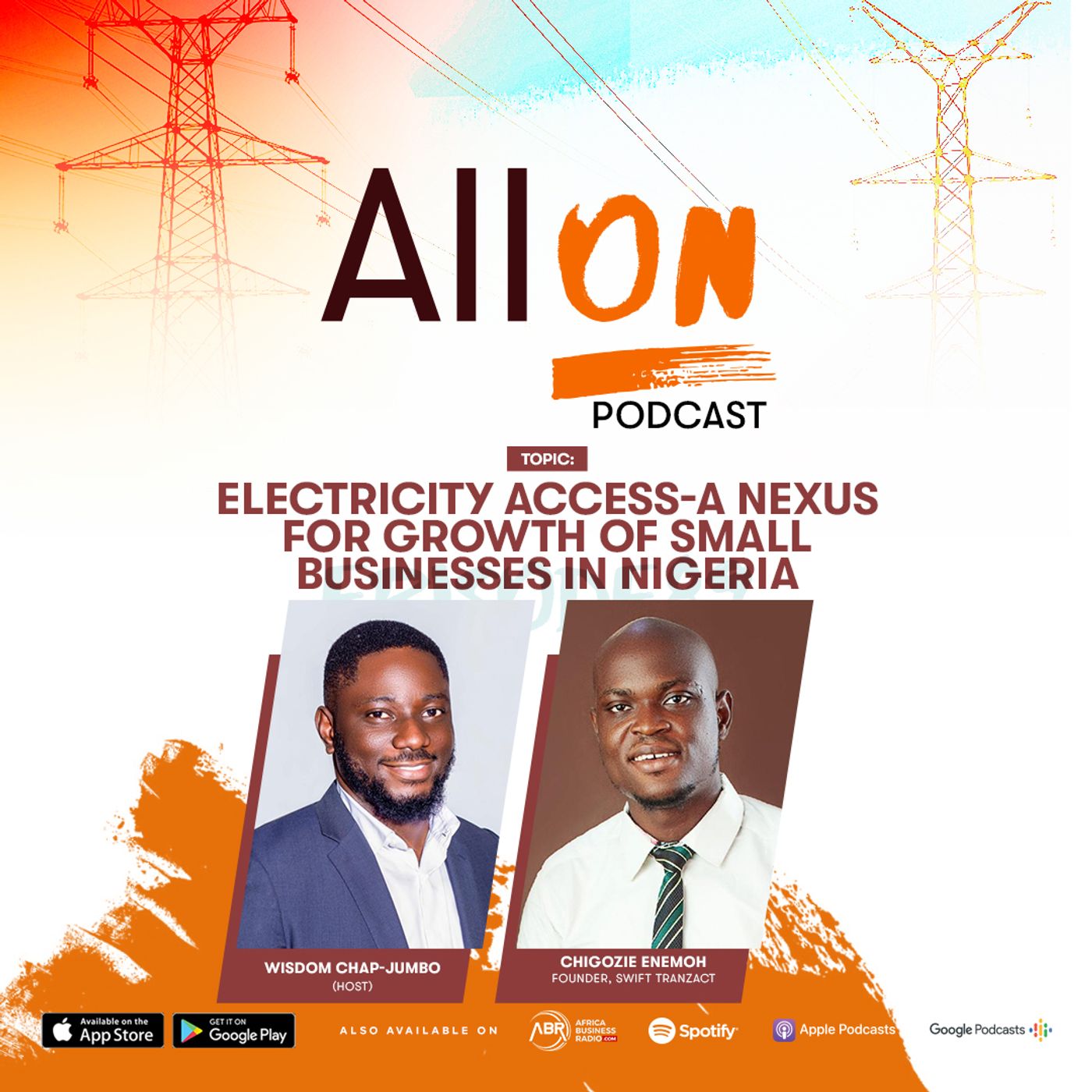 2023-02-14 08:30:28.0
Financing a Nascent Industry: Opportunities and Challenges
In this episode, Toluwalase Ayeni dives into what it takes to Finance a nascent industry, sharing insights on the opportunities and challenges.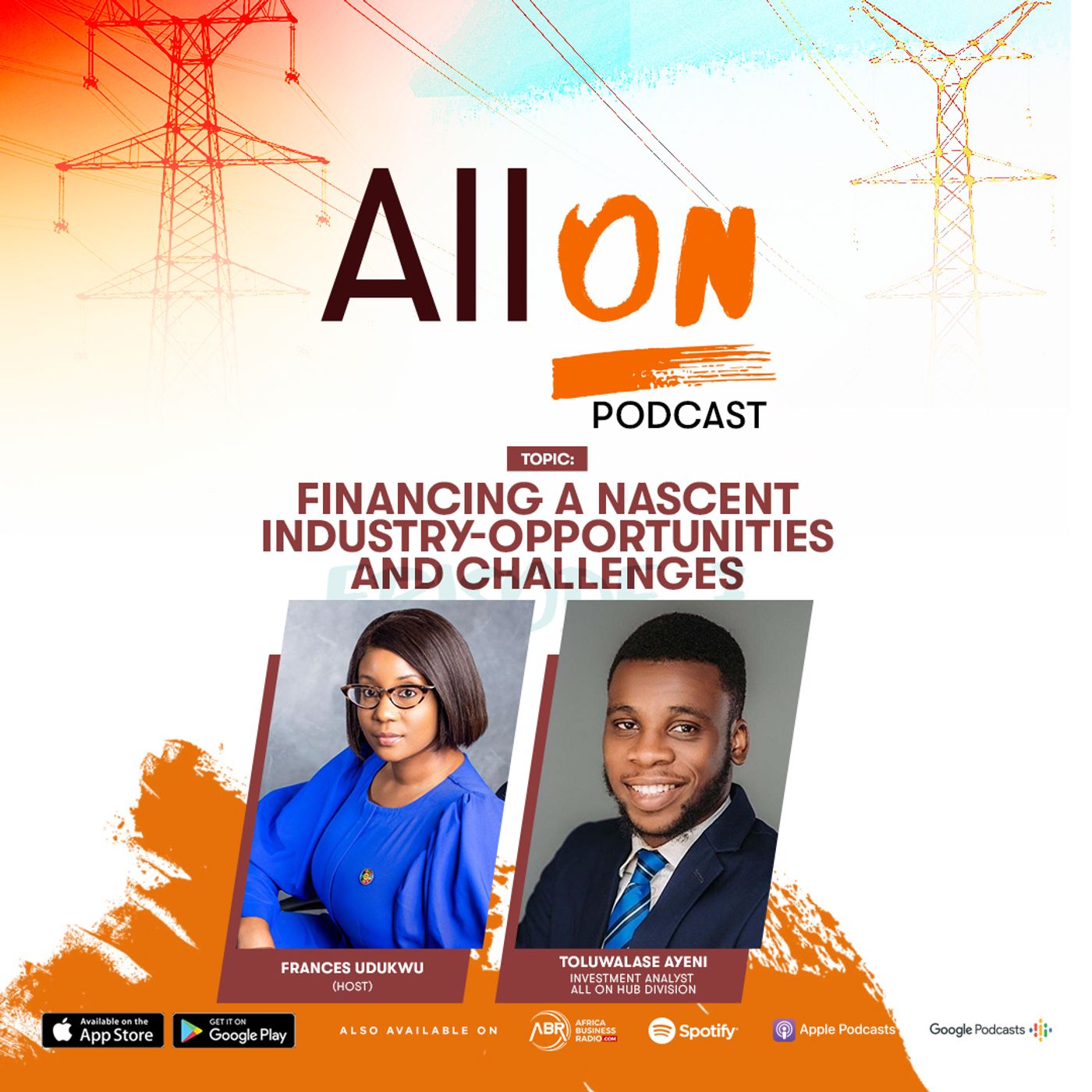 2023-02-08 02:12:16.0
Powering Households and SMEs-The Pirano experience
Reflecting on the depth of opportunity in Nigeria's renewable energy industry, Bola Ogidan explains how Pirano Energy is helping SMEs maximize outcomes and steer clear of inefficiencies.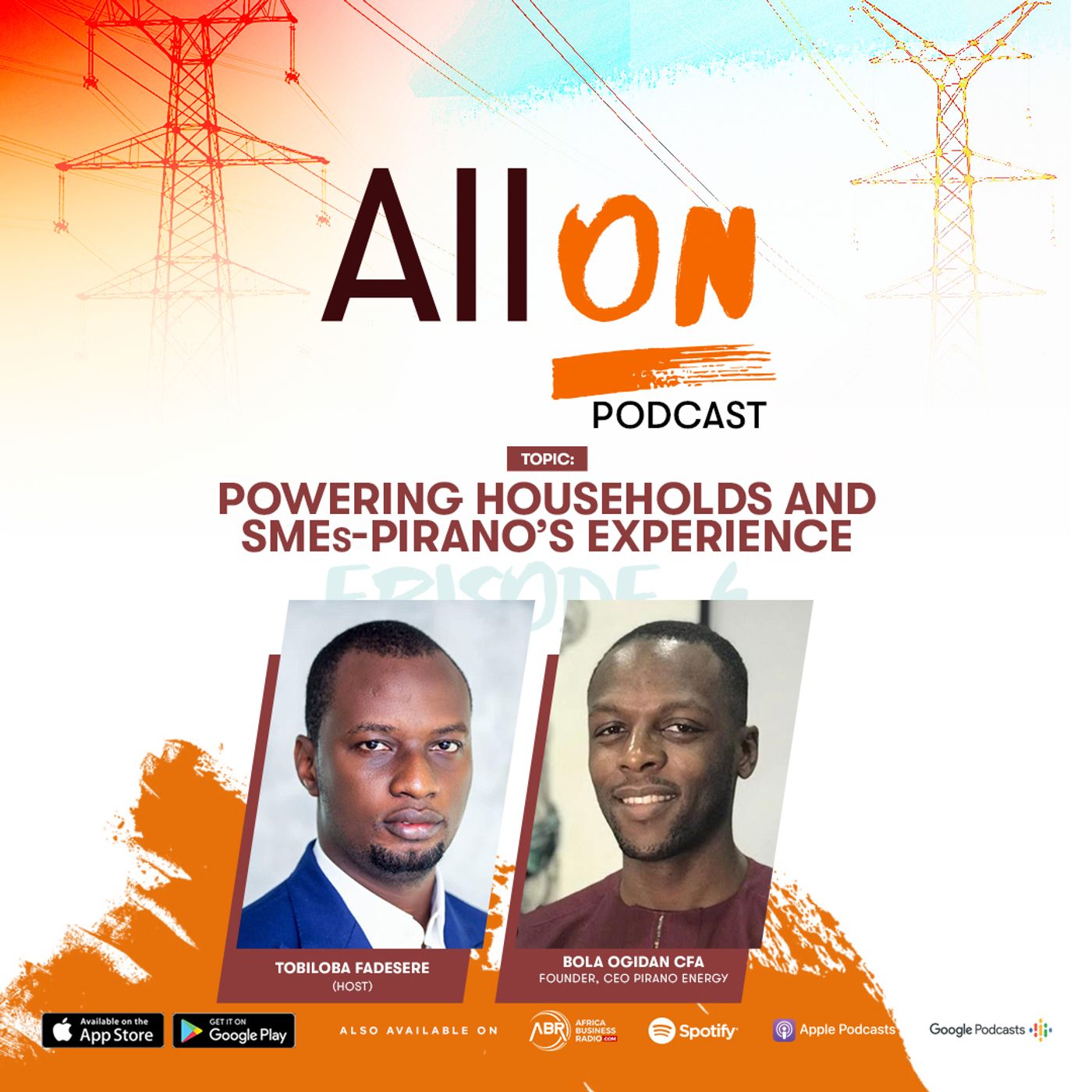 2022-12-05 03:21:59.0
An Innovative Approach To Power Deployment
In this latest installment of the series focused on how companies and individuals are shaping Nigeria's renewable energy landscape. Tobiloba Fadesere spoke with Afan, the CEO of Okra Solar a company focused on improving energy access in underserved markets about the potential of the renewable energy industry and the company's innovative approach to power deployment.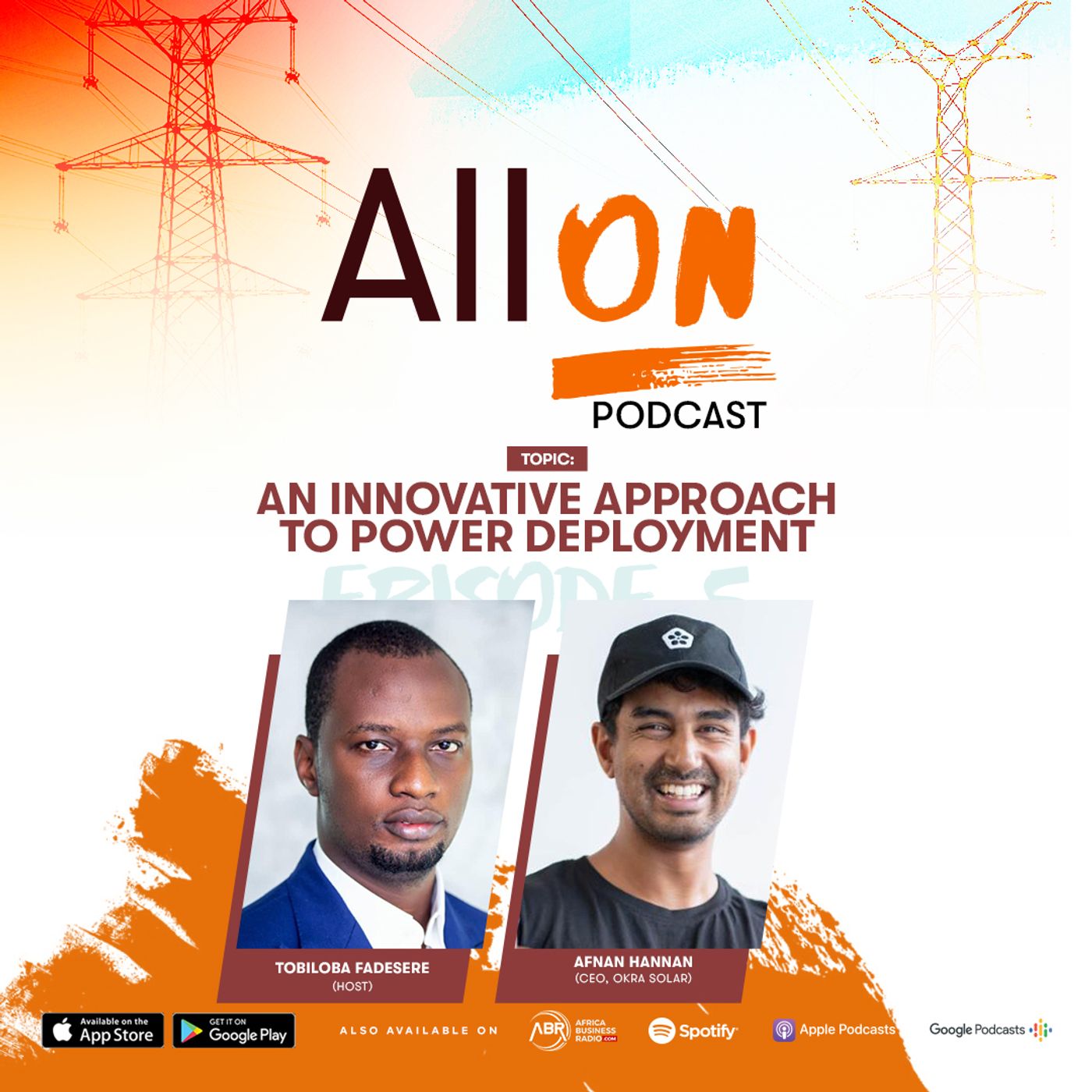 2022-11-28 01:19:44.0
Delivering Impacts Beyond The Grid
In this episode of the All On podcast, Frances Udukwu speaks to Damilola Asaleye on how to deliver impact as well as hit milestones beyond the grid.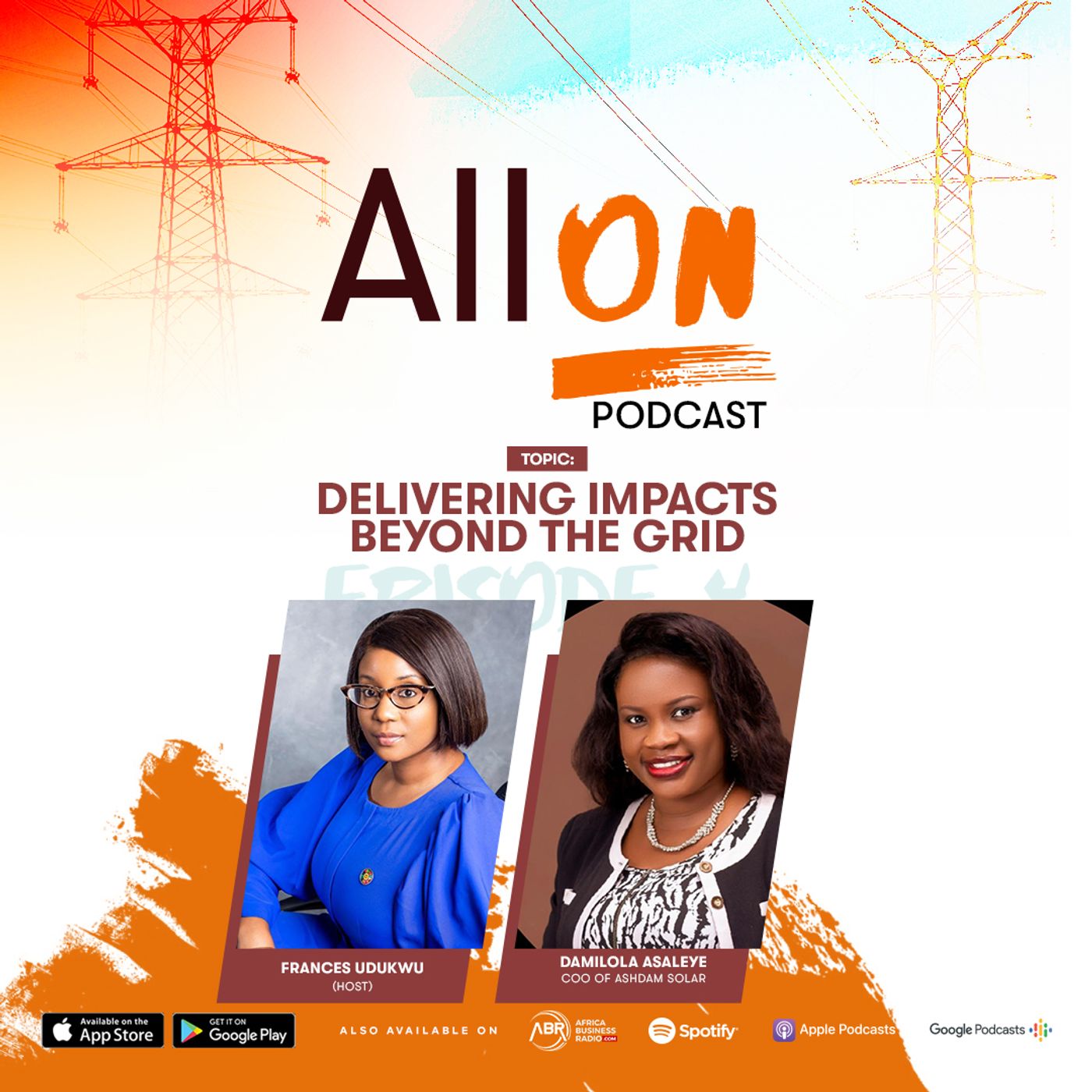 2022-11-21 02:46:06.0
Building a Company From Ground Zero: The Journey So Far
On this episode of the All On Podcast, Frances Udukwu speaks with Dozie Igweilo, Founder and CEO of Quadloop on what it takes to build a company from Ground Zero to the Top. Dozie shares Quadloop's journey so far- The Challenges and milestones.
2022-11-14 03:06:42.0
Developing Infrastructure in a Nascent Industry
In this episode of the All On Podcast, Frances Udukwu speaks with Chuks Umezulora, the COO of Auxano Solar Limited on the important role infrastructure development plays in a nascent industry.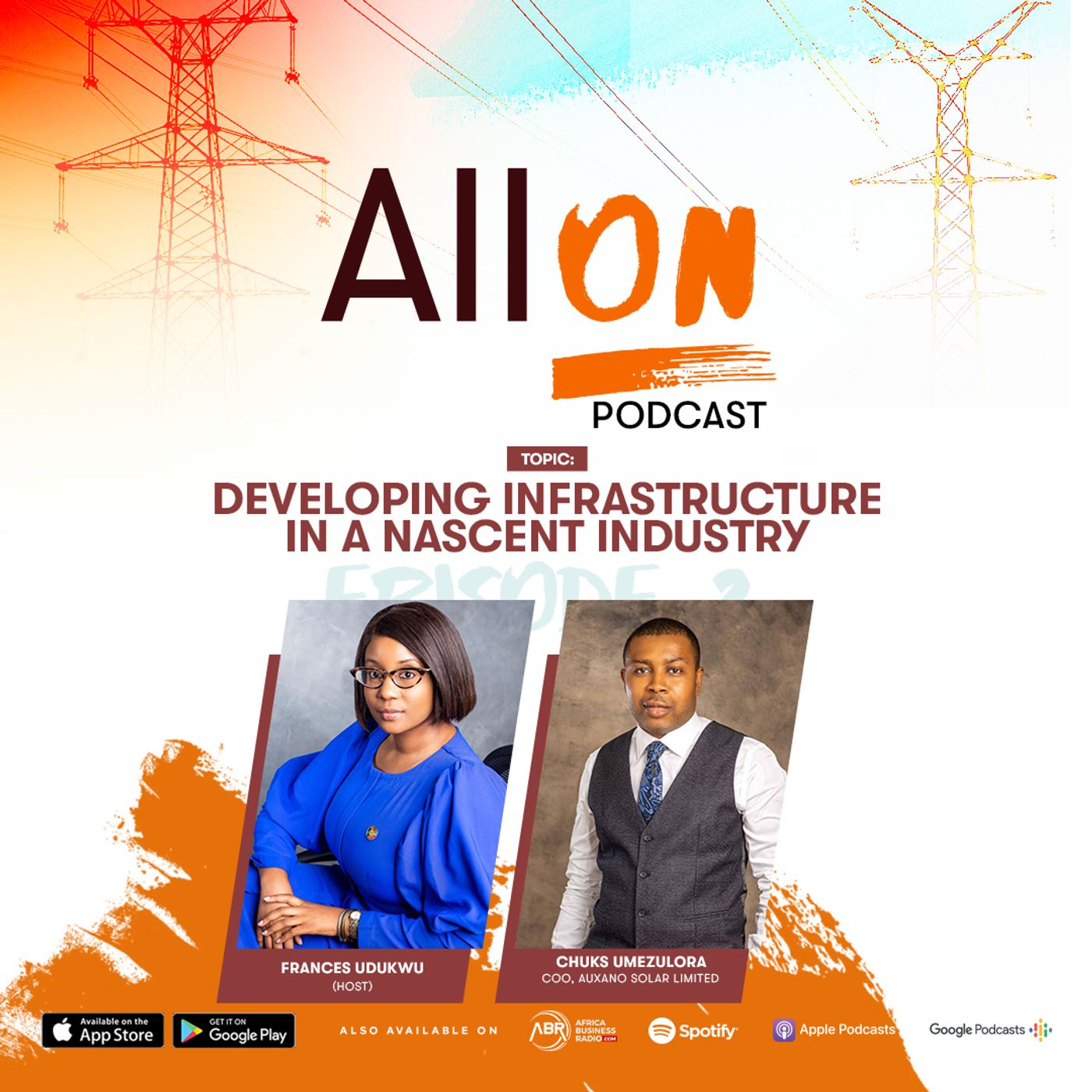 2022-11-07 12:17:46.0
Powering Rural Nigeria: Impact and Lessons
On this first episode of the All On Podcast, Tobiloba Fadesere speaks with Olu Aruike the Country Director of Husk Power System on the role rural electrification plays in unlocking opportunities in off-grid communities.