2021-07-28 05:12:00.0
The New Sex Culture - Sharon Ifeoma Anene
Sharon Ifeoma Anene a.k.a Shazzling is a graduate of Geology in Uniport where she emerged as the Best graduating student in Geology. She was the ambassador of BlackBerry Ambassador for 2years, also did a lot of events in the school from Coca-Cola, Airtel, Gtbank, Glo etc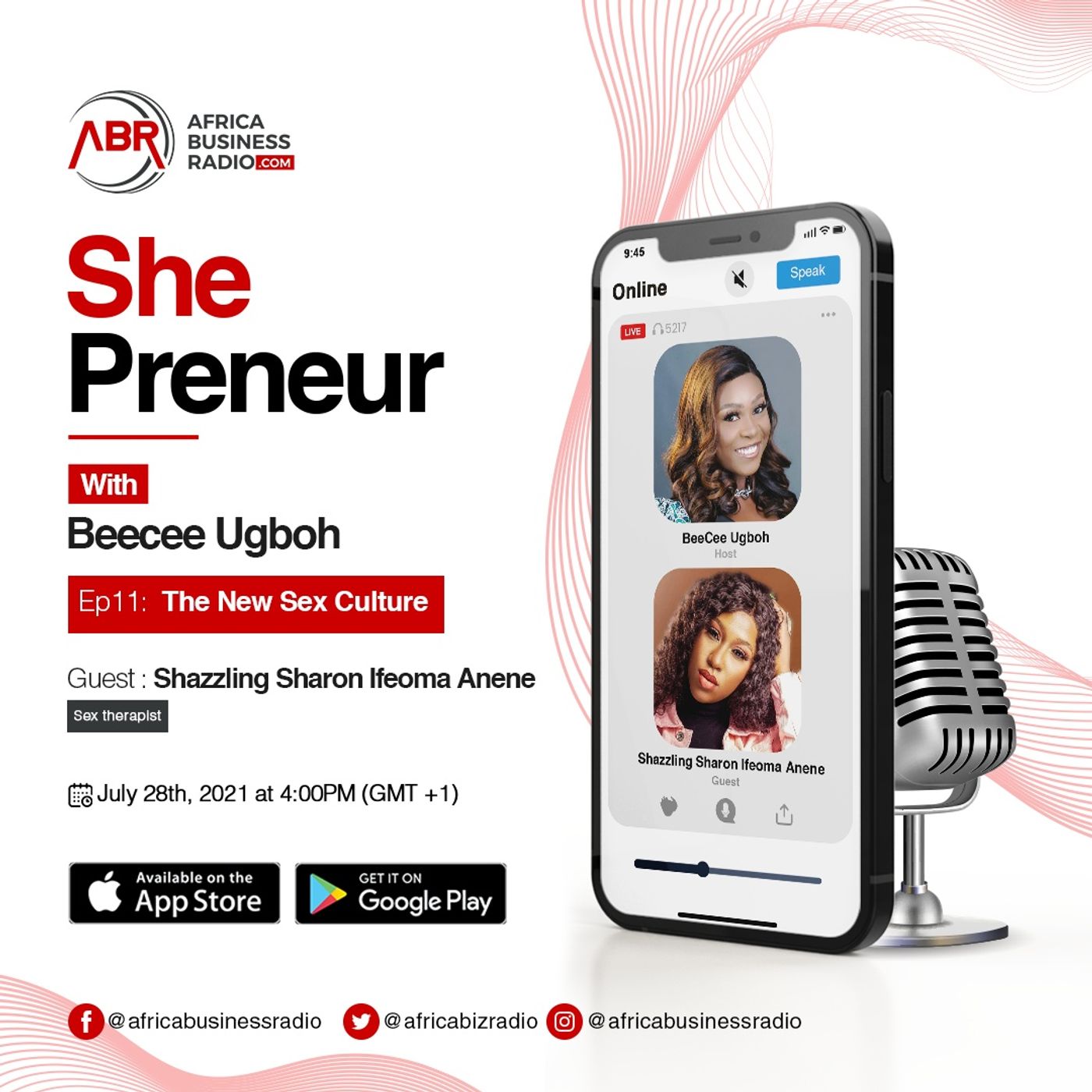 2021-07-14 05:15:00.0
Surviving A Narcissistic Partner - Jola- Grace Emmanuel
Jola-Grace Emmanuel is the SOUL DOCTOR. She helps experts, business owners, the multi-talented and young professional mums develop the ability to believe in their abilities and feel good about themselves. She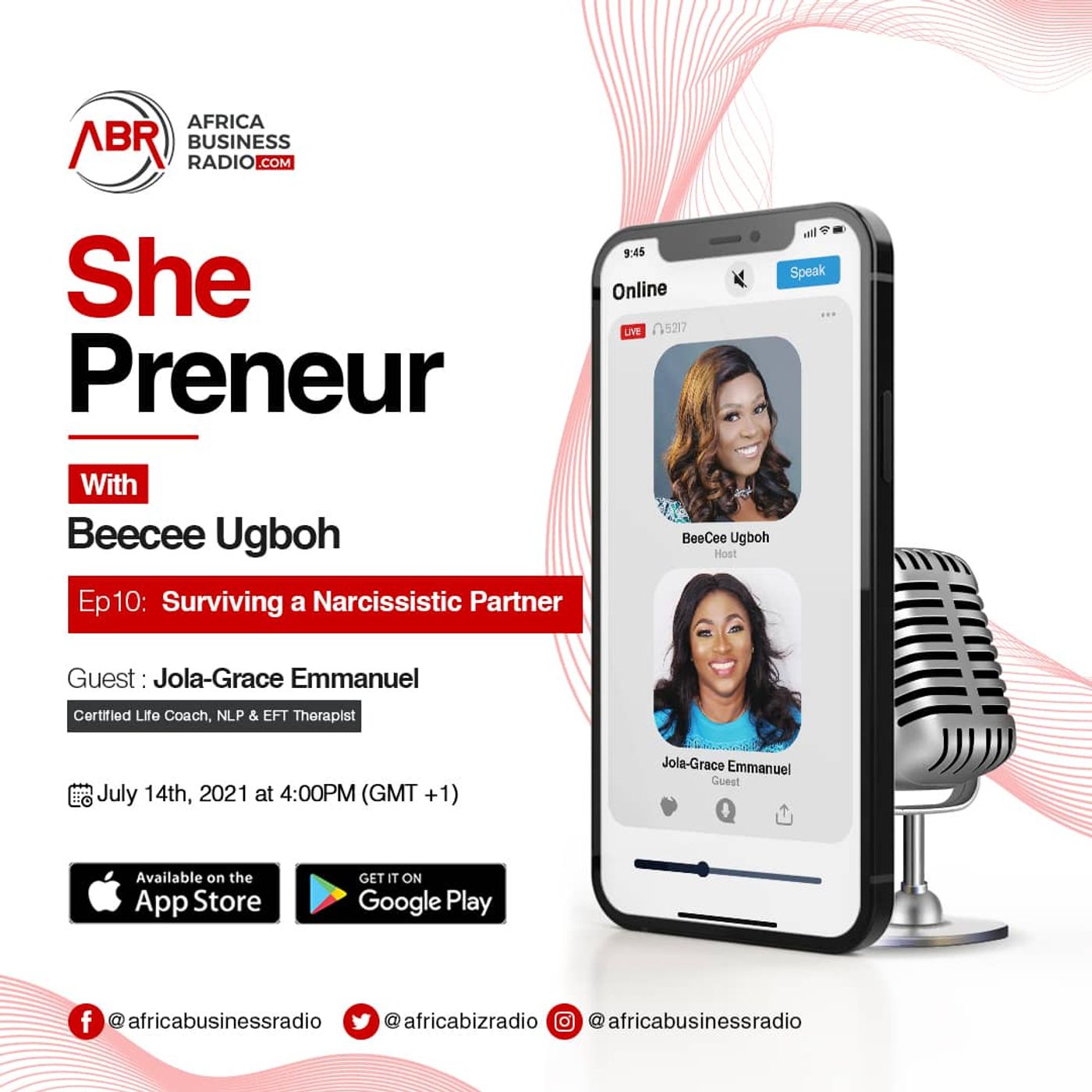 2021-07-08 10:17:00.0
The Growing Trend In The African Fashion Industry - Esther Odey
Esther Odey popularly known as La Estel is a Nigerian fashion and beauty entrepreneur. Frontline in the bridal makeup profession in Cross River and Nigeria at large who has trained over 450 students who now run their own beauty businesses She is the founder and CEO of Glam by Estel, an African Ready to wear brand which specializes in using Ankara prints to create beautiful, trendy, stylish and decent clothing for women, children and men. And has wholesaler home and abroad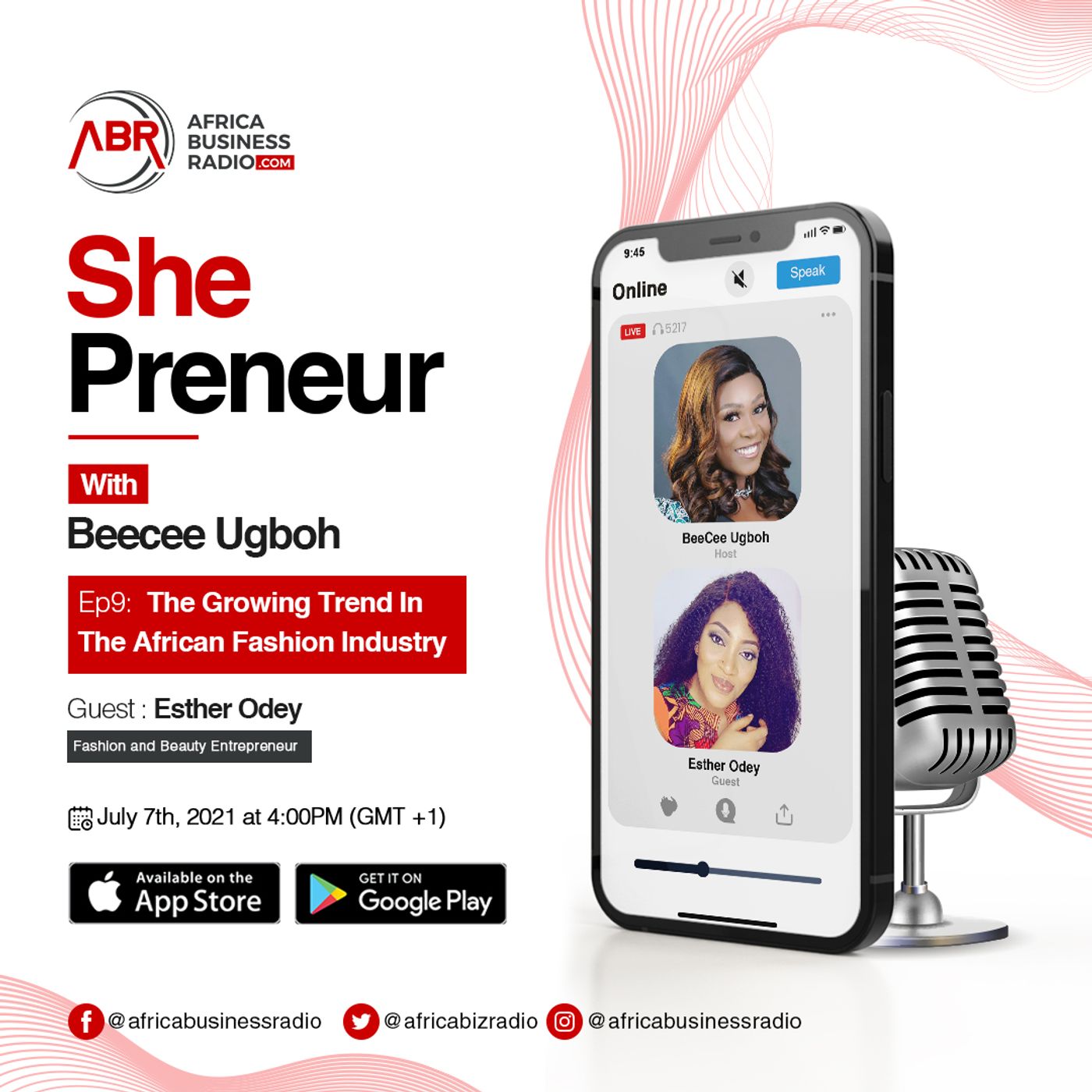 2021-06-30 04:03:00.0
The Practice Of Yoga And Religion - Rachel White
Rachel Aderiye (Rachelola) is a Fitness Enthusiast, an adventurous soul and a photographer My fondness of basketball in university had first spurred my use of energy in sports and fitness, till my discovery of Yoga and its subjective but many benefits to humans.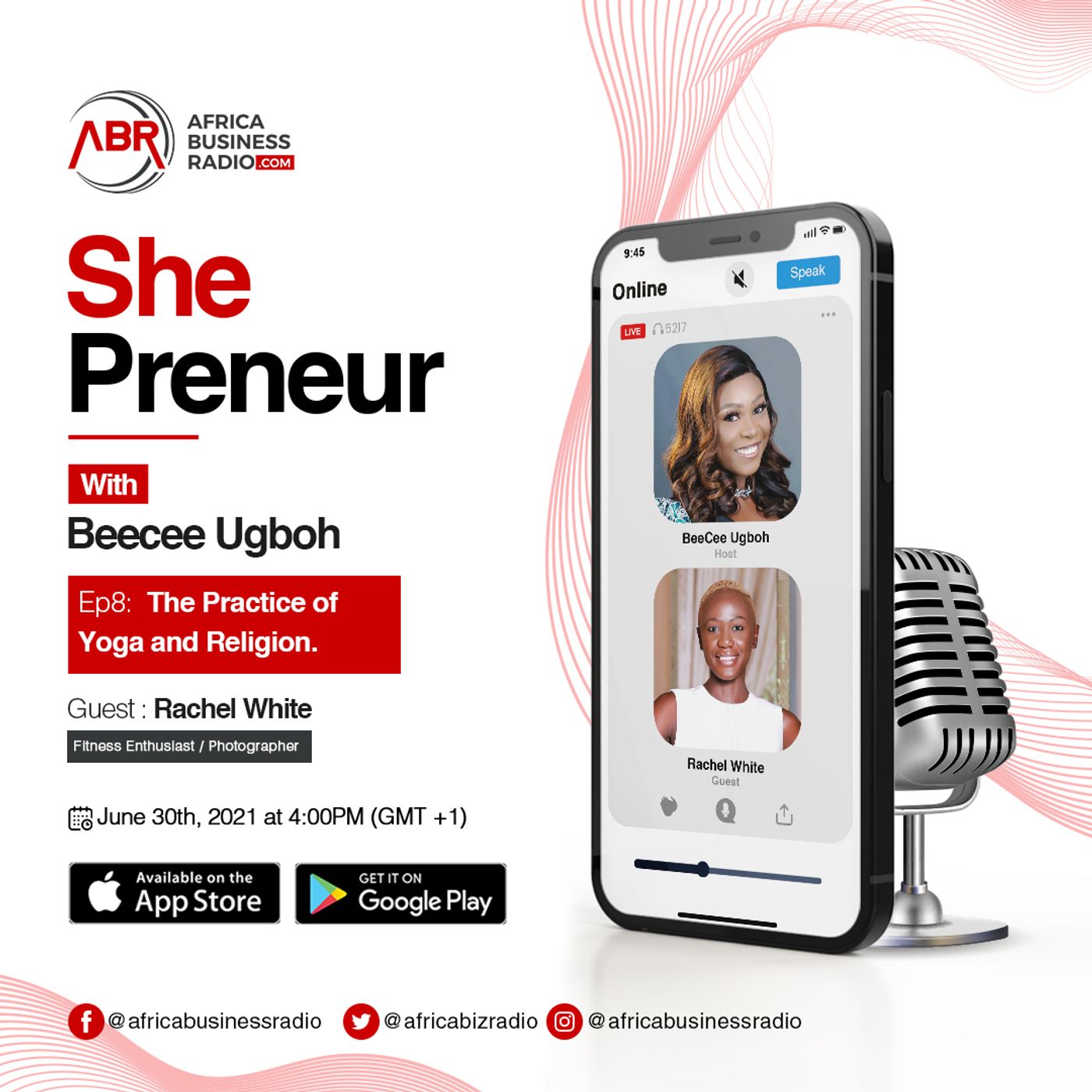 2020-02-14 03:32:25.0
Handling Romance in Business
According to the World Bank, Africa is the only region in the world where more women than men choose to become entrepreneurs.
To reflect the prowess of women as shapers of the future, Africa Business radio presents a brand new show: "Shepreneur"
A show that highlights the achievements and accomplishments of women shaping Africa through enterprise.
This valentine's day, we explore the relationship between love and business success on the maiden episode of ShePreneur. Our guest is on this episode is Didi, CEO of Lagos Matchmaker.
ShePreneur is a show that highlights the accomplishments of the women who are shaping Africa through enterprise. We also empower women entrepreneurs to reach their full potential.
ShePreneur is hosted by the dynamic Winnie (@winniedawinner) and Abisola (@thebisola), the enterprise builder. ShePreneur is produced by Africa Business Radio.
2019-01-24 12:19:00.0
The art of persuasion – Acting skills in business
We ae back and bigger than before, it is the Big Shot show with the coolest Hosts to ever grace your air waves, your lady Olga AKA Olgeezy and the one who reigns from the centre of Africa, Coco de Congo bringing you what your favourite African celebrities are up to in business and how they keep hot! It's 7pm CAT! If you are listening to us on the African Business Radio App, we send you nothing but love & blessings! Stay tuned to hear who we have as guests this. Be prepared to be educated and electrified as We are here to inspire you by bringing on the show your favourite celebrities who own businesses and I also give you tips & tricks on how to be just like them and flourish, grow, inspire in business.
2019-01-17 09:24:00.0
Identifying and sustain and your entrepreneurial calling.
Since it's the beginning of the year, we thought it would be a good idea to start with entrepreneurship. I know we are not all called to be entrepreneurs, but if you ever get the calling, well today it is all about you. We look into what makes an entrepreneur, how do you know you've been called to be an entrepreneur, and how to stay winning! With us today we have the beautiful lady called Dolapo Lawal. She has worked for a couple of businesses but something kept pushing her towards entrepreneurship. She couldn't resist the force so she started her own company called Circle25. We can't wait to hear from her and what Circle25 is all about.
2018-11-13 11:09:00.0
Emerging economies in Africa
On today's show we will talk about emerging economies in Africa. Over the past weeks we've been speaking to people from different industries, from entertainment to property and it's been very insightful, however, for us to be just like our favorite celebrities we need to understand the different industries that are out there and what fits better for you. Also you want to stay top of your game as an entrepreneur so it's best to understand where are the people going, what's bring in the money and what isn't. We also dive into factors that affect the growth of an industry. So that's what our focus will be on tonight.
2018-09-29 06:23:00.0
Understanding Serial Entrepreneurship With Byron Cole
On today's show, we speak about entrepreneurship. But not just any kind of entrepreneurship- it's serial entrepreneurship. I've been hearing a lot about being a serial entrepreneur and tonight we are going to find out what this means and how to become one. We have the one and one, multi-award-winning, #1 best selling author based in the UK. Who is also a philanthropist and a serial entrepreneur, please help me welcome Byron Cole.
2018-09-06 04:46:00.0
The Challenges of Entertainment Consulting with Victoria Nkong.
We have the amazing Victoria NKong hailing all the way from West Africa. She is an entertainment consultant, event manager, public speaker, entrepreneur, and author. Wow! I'm speechless! So Victoria will let us in on her world and how she keeps ahead in the entertainment industry. As also it will be interesting to know how women challenge men in the Industry because you know women are rising in the entertainment industry but there is still a strong male presence right? But Victoria has a formula and I can't wait to find out more.