Policy Sphere by Agora Policy
Backed by evidence-driven research, the conversational podcast delves right into the issues affecting national development alongside a host of sound policy/issue experts. Each episode will identify these urgent challenges while providing strong policy solutions which are inclusive just as they are evidence-based.
2023-02-07 01:19:13.0
Enhancing the Voice and Agency of Women in Nigeria
The continued exclusion of women across different spheres greatly limits Nigeria's development. In this episode, three experts dissect the issues and provide necessary solutions for greater inclusion.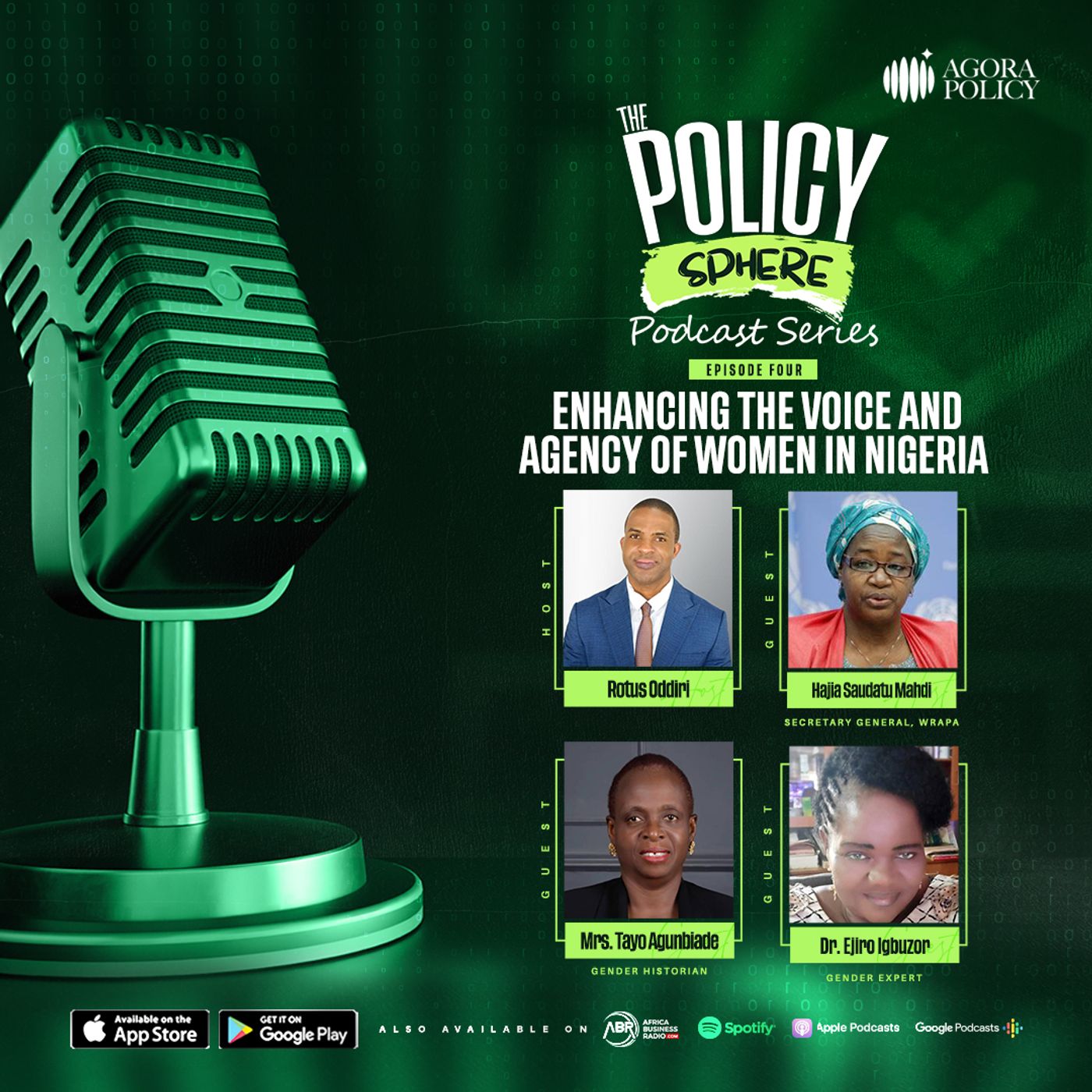 2023-01-31 09:18:27.0
Pathways Out Of Nigeria's Fiscal Challenges
The current state of Nigeria's public finances confounds many. In this episode, three experts explain what is going on and offer prescriptions for Nigeria's current fiscal challenges.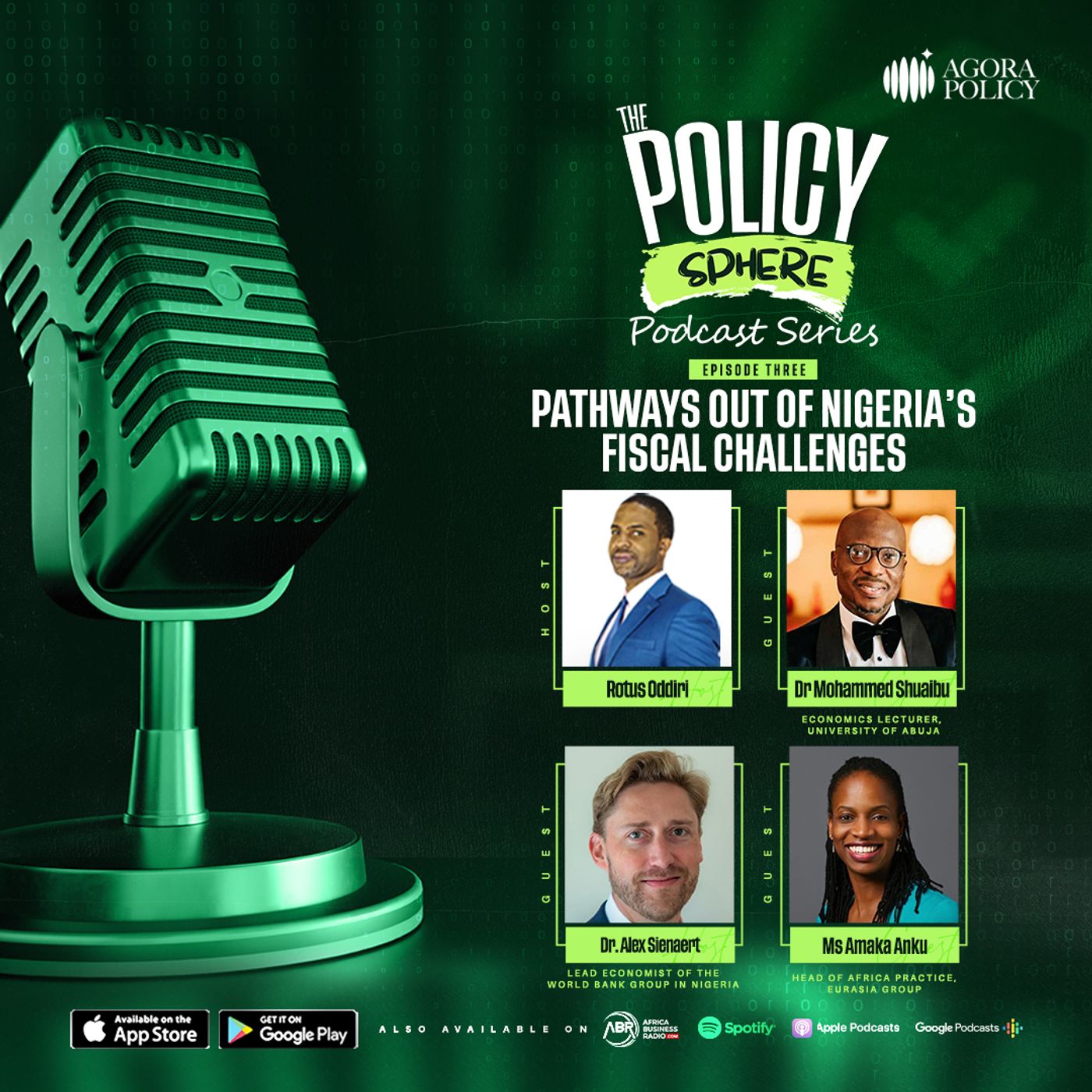 2023-01-24 06:19:59.0
What to Do With Nigeria's Petrol Subsidy?
Petrol subsidy has become a major drain on Nigeria's public finances. Yet removing the subsidy has been a thorny policy and political issue in the country. This episode features three experts who not only dissect the challenges posed by petrol subsidies but also propose what to do, when, and how. Listen in.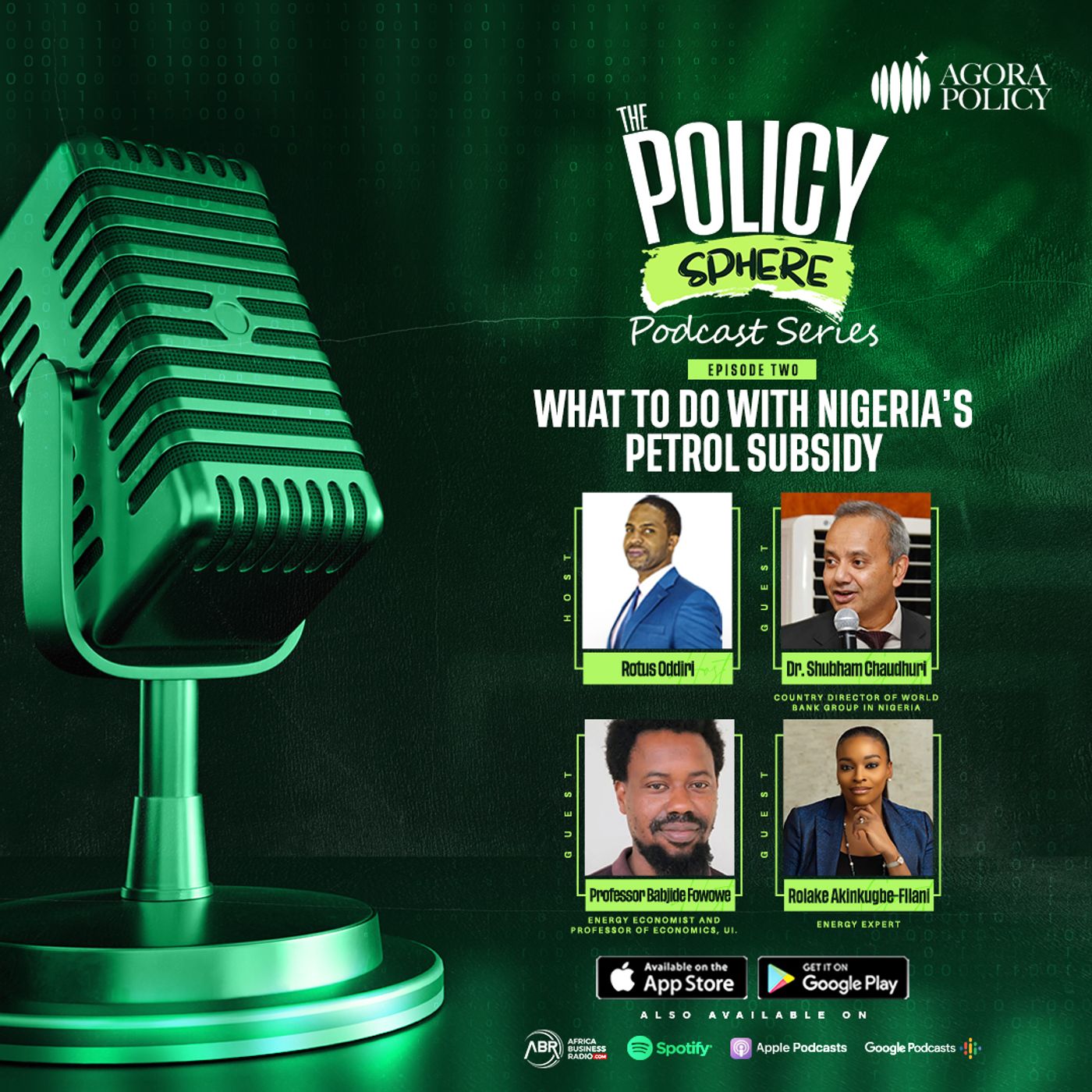 2023-01-20 02:05:13.0
The Reason Behind The Series
In this episode, Rotus Oddiri discusses the vision behind the series, why there is a need for deeper Policy conversations, and more with Waziri Adio, the founder of Agora Policy.