Generational Business
The Show delves into the complexities of running a family enterprise in Nigeria. Hosted by a 2nd generation leader, featuring interviews with successful 2nd and third-generation leaders to uncover factors that drive longevity in family businesses. Gain insights for navigating the unique challenges of a family business in Nigeria
2023-06-26 02:52:36.0
Uchenna Meets Mr. Hakim Benbadra (The family business director of the Africa CEO Forum)
In this episode of the generational business podcast, host Uchenna Gboneme interviews Mr. Hakim Benbadra the family business director of the Africa CEO Forum.
With multiple years working with family businesses across the continent, Mr. Hakim brings a wealth of knowledge and insights into the unique challenges and opportunities facing African family businesses including; succession planning, governance, and innovation in the digital age.
This episode also explores the new opportunities that are emerging for the next generation of family business leaders in Africa, and how they can leverage technology and global trends to drive growth and innovation.

This show is part of the Spreaker Prime Network, if you are interested in advertising on this podcast, contact us at https://www.spreaker.com/show/5760562/advertisement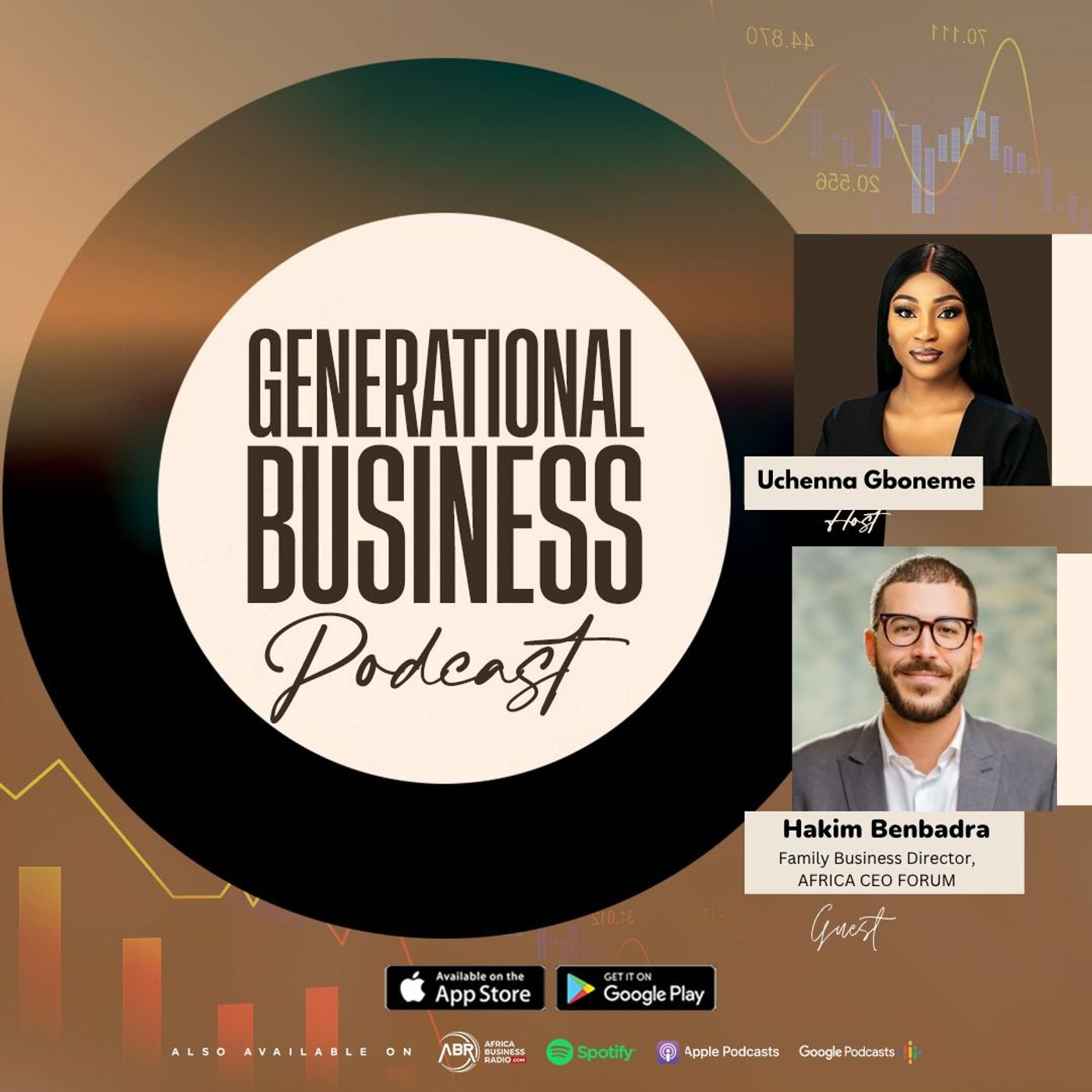 2023-05-26 12:53:20.0
Uchenna Gboneme Speaks With Ozinna Anumudu, Lead Strategist At TSC Agency And Founder Of Ozinna.com
In this episode of the generational business podcast, Uchenna Gboneme is joined by Ozinna Anumudu, Lead Strategist at TSC agency and founder of Ozinna.com. Ozinna is a trailblazing entrepreneur who defied convention by embarking on her entrepreneurial journey instead of joining the family business.
Join us as we explore the intricate dynamics of family businesses and the significance of deciding to follow one's path. Through insightful anecdotes and candid conversations, Ozinna reveals how she embraced the essence of entrepreneurship, drawing from her family's rich heritage of business acumen. She unearths her challenges in carving out her niche and the importance of aligning personal passions with professional pursuits.
In this thought-provoking episode, we delve deep into the question many budding entrepreneurs grapple with: Should you join the family business or forge your path? We explore the importance of self-reflection, evaluating personal goals and aspirations, and finding the courage to go against the grain when necessary.
The generational business podcast offers a unique lens into the multifaceted nature of family businesses in Nigeria, showcasing inspiring stories of individuals who have navigated the complexities of tradition, inheritance, and personal ambition. Whether you're a member of a family business or fascinated by the power of entrepreneurship, this episode promises to inspire and empower.

This show is part of the Spreaker Prime Network, if you are interested in advertising on this podcast, contact us at https://www.spreaker.com/show/5760562/advertisement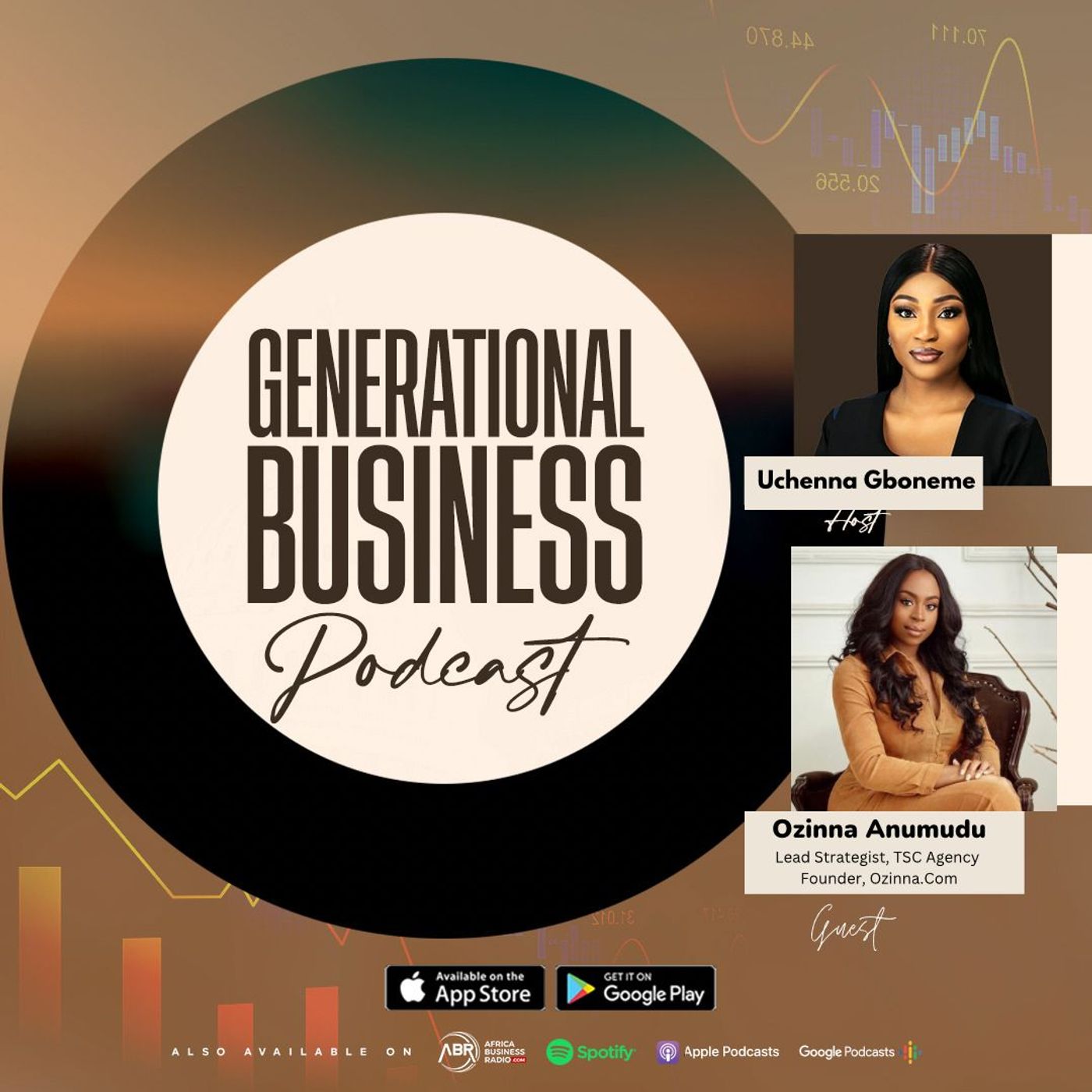 2023-05-05 11:41:39.0
Uchenna Gboneme speaks with Ernest Ezenna (Director, Orange Group)

On this episode of the Generational Business Podcast, host Uchenna Gboneme speaks with her brother Ernest Ezenna, Business development director of Orange Group, about the nuances of working with family members and the lessons learned along the way.
While family members may share a bond and understanding that can benefit the business, it can also lead to blurred lines and conflicts if expectations are unclear. They both discuss the importance of setting clear boundaries and roles within the company and effective communication in the family business.
Finally, they share some of the benefits of working together as siblings, including the ability to trust and rely on each other and the shared sense of purpose and pride in building something together as a family.
Whether you are currently working with family members in a business or considering doing so
in the future, this episode will provide valuable insights and practical advice on
how to navigate the complexities and maximize the potential of a sibling
partnership.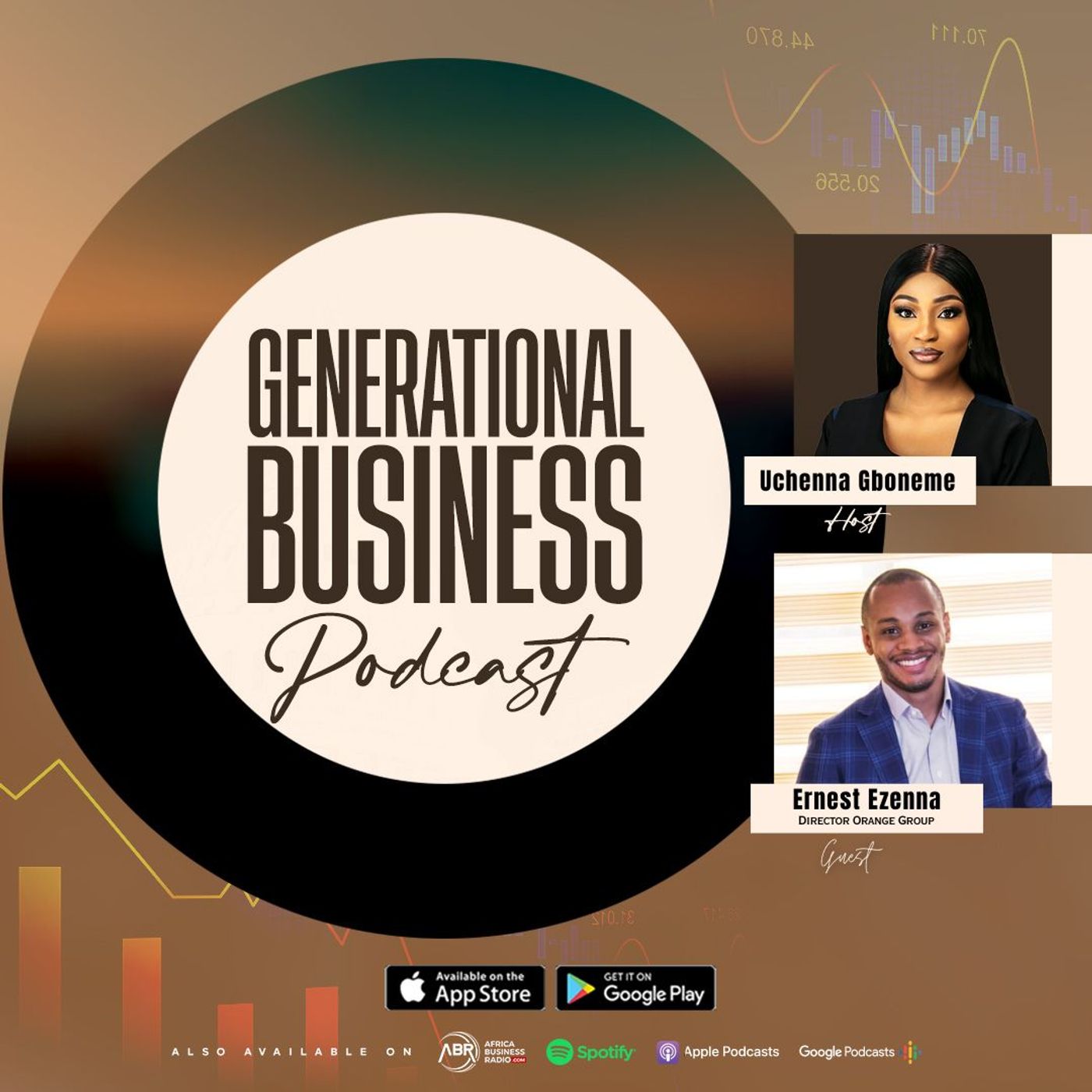 2023-04-04 02:43:36.0
Uchenna Ezenna- Gboneme meets Isioma Utomi. CEO, Catalyst Experience Solutions
In this episode of the Generational Business Podcast, host Uchenna Ezenna-Gboneme sits down with Isioma Utomi, CEO of Catalyst Experience Solutions, to discuss the significance of having a long-term vision and structuring the business to last beyond the current generation.
Ms. Utomi highlights the importance of next-gen leaders developing their identities within the business and uniquely adding value. She discusses how she found her niche within the family business and created a role that was meaningful to her and valuable in starting her own company.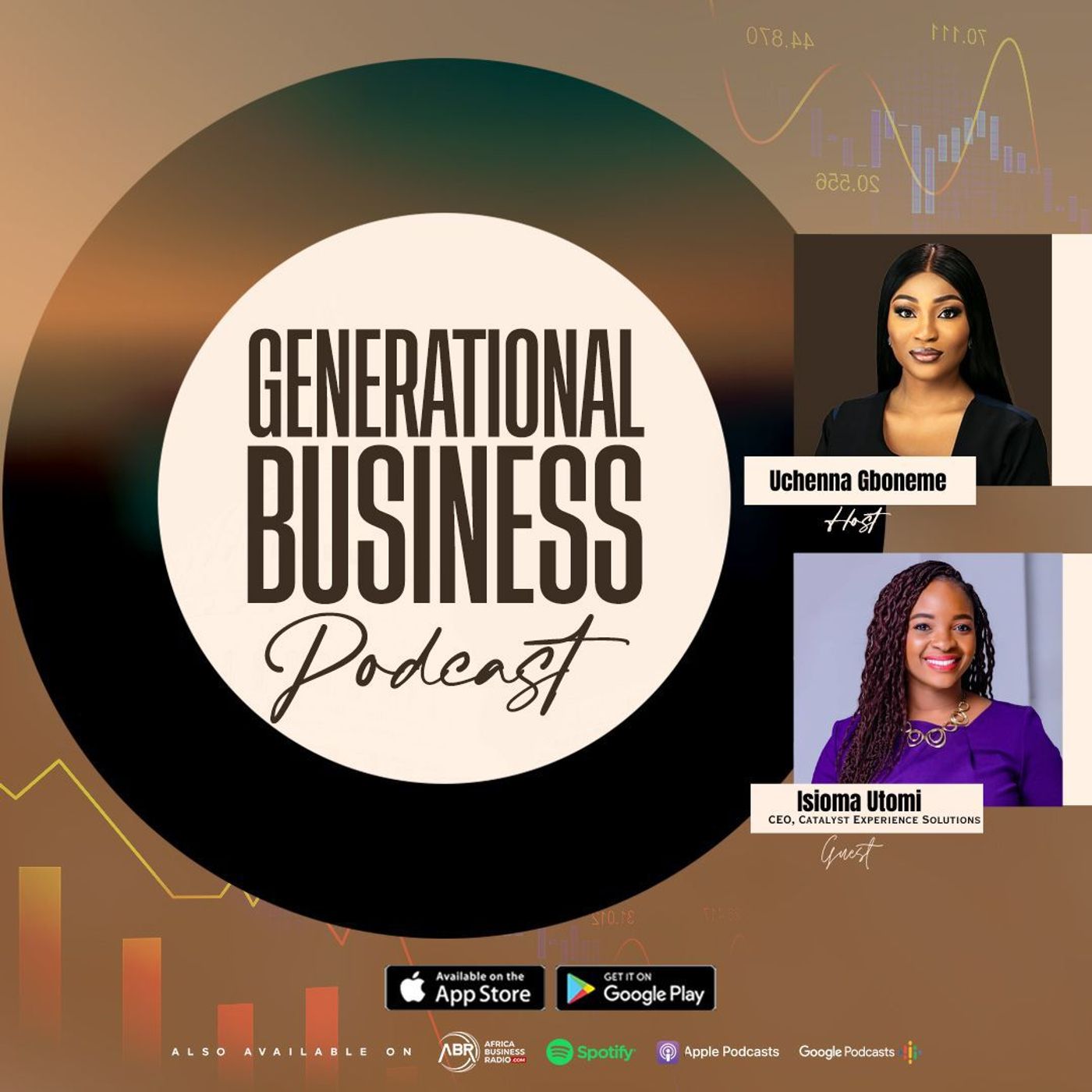 2023-03-13 12:25:05.0
Up-close with Mr. Olufolahan Aboderin : Director Punch Commercial Publishing ltd.
This episode talks about how keeping the business in the family helps with longevity.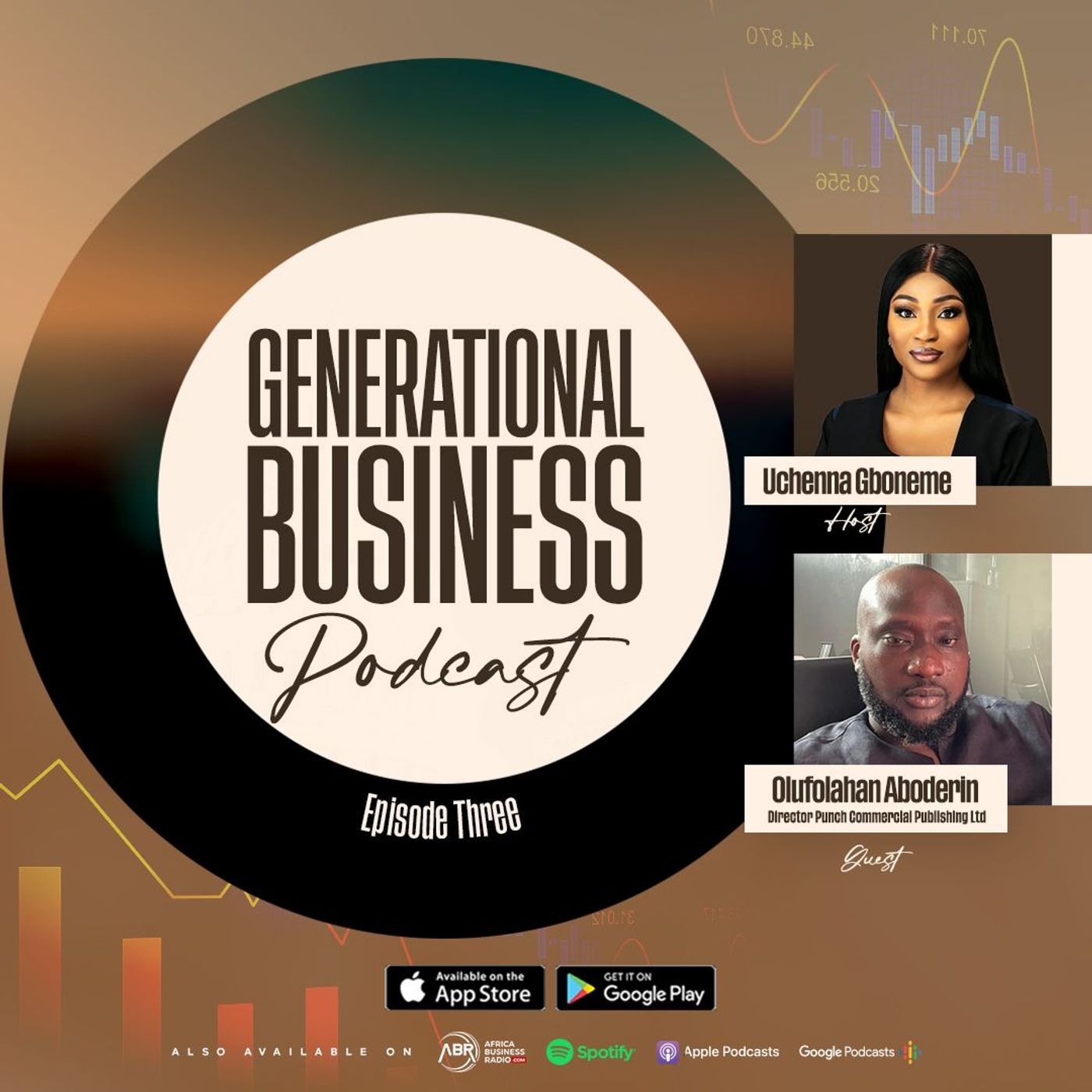 2023-02-01 10:59:56.0
Uchenna Gboneme speaks with Mrs. Tolulola Olumide
On this episode of Generational Business, our host Uchenna Gboneme speaks with Mrs. Tolulola Olumide, Executive Director, Funtuna Ventures Nig. Ltd. (A Subsidiary of Animal Care Services Konsult Nig. Ltd). Mrs. Olumide discusses the importance of family values and how they've helped Funtuna Ventures grow and thrive.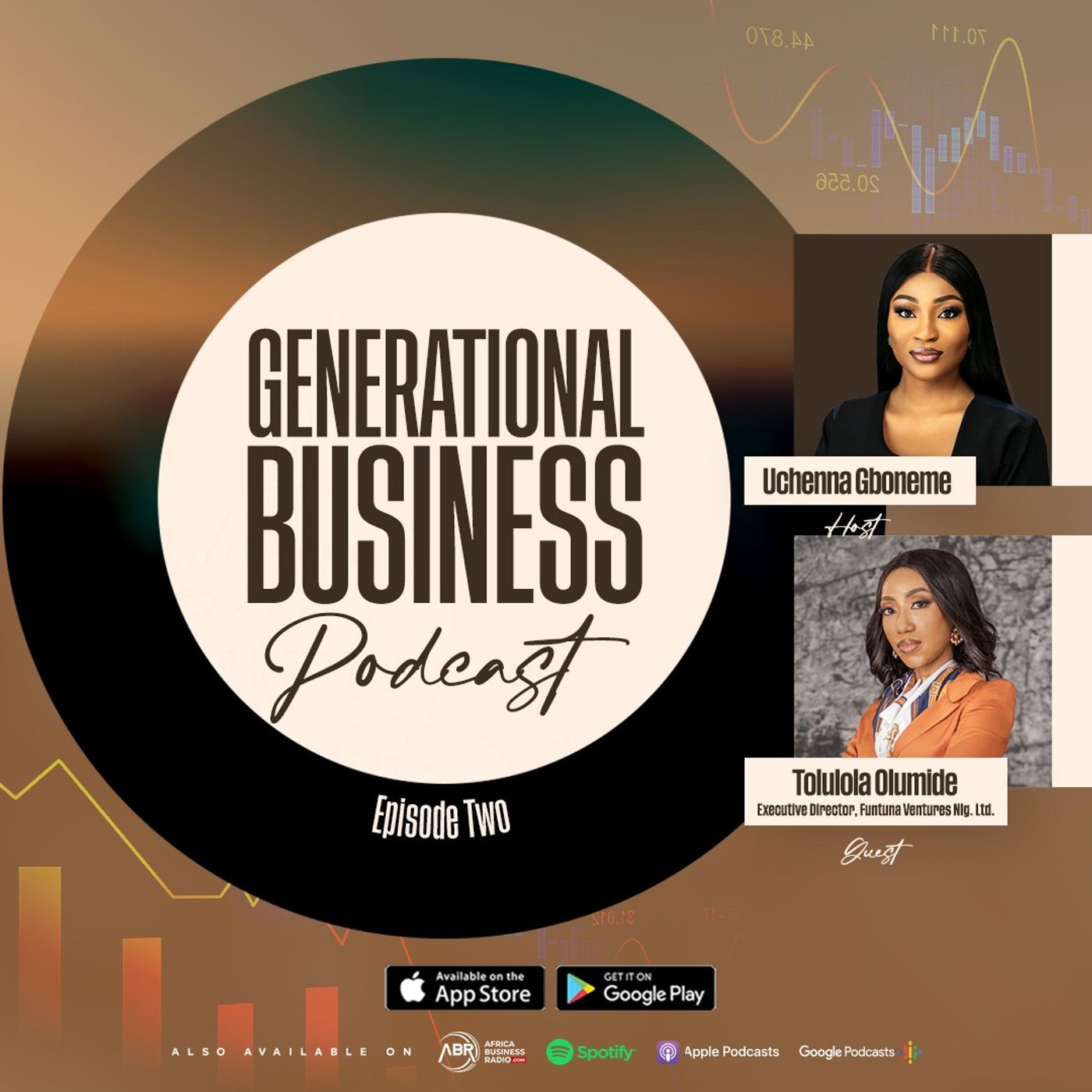 2023-01-12 08:06:48.0
Up Close With Mr. Chidi Anyaegbu Jr. Managing Director, Chisco Energy
In Episode 1, learn from Uchenna and Chidi Anyaegbu Jr., Managing Director of Chisco Energy, as they discuss the intricacies of family businesses and succession planning in Nigerian society. Gain valuable insights on navigating the unique challenges and opportunities of running a successful family-owned enterprise in Nigeria. #familybusinesspodcast #topfamilybusinesspodcast #successionplanning