Inclusion-for-all Radio
Inclusion for All Radio is a podcast and story-sharing series that seeks to project the voice of the poor, marginalized groups in Nigeria, highlighting the barriers that keep them excluded from formal financial services. The goal is to ensure all relevant stakeholders cannot avoid hearing the voice of the poor.
2022-04-28 01:14:33.0
NIN Sim Link Call Barring - What It Means For Nigeria's Vulnerable Population
On this episode - Chinasa Collins-Ogbuo, podcast host and the Head, Inclusion for all Initiative; is joined by Aisha Ahmed to discuss the recent NIN-SIM linkage call barring and how it's affecting people in hard-to-reach locations.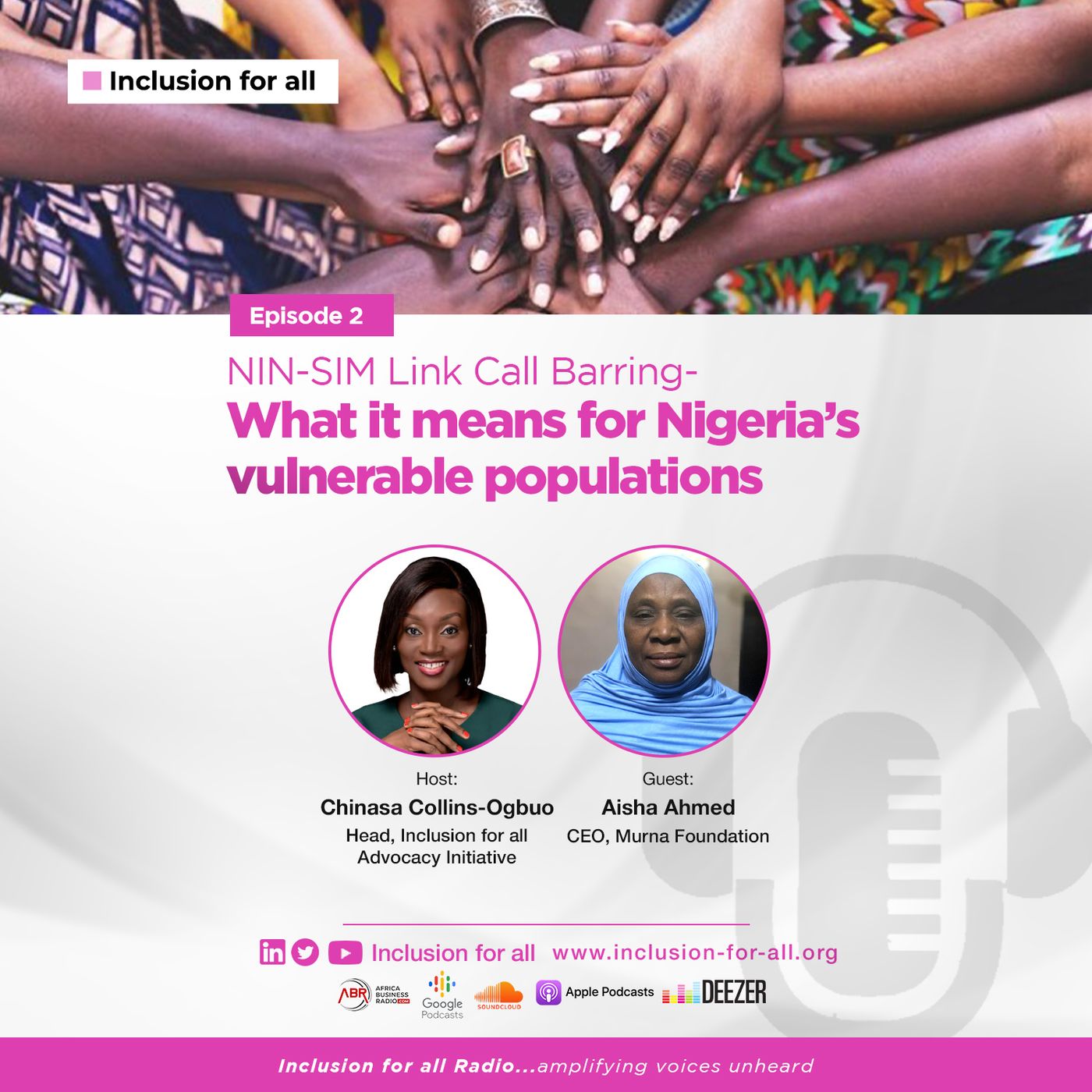 2022-03-30 10:21:55.0
Enable Access to ID for Women in Vulnerable Communities
What we know: